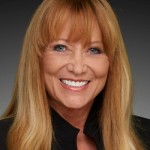 An applicant voluntarily disclosed that when he was a minor he had a felony conviction that has since been expunged. Can we refuse to hire him?
This area is confusing to many employers who have had a practice of not hiring an applicant who has been convicted of a felony.
Recent changes to state law prevent an employer of five or more employees from asking about criminal history information on a job application and/or in a job interview.
Employers also are prevented from using criminal offenses that occurred while an applicant was a minor in denying employment, as well as using criminal records that have been expunged.
Felony While a Minor
In this case, even though the applicant volunteered the information, the employer may not use that information to deny employment if the applicant was a minor at the time the felony was committed.
Moreover, if a criminal record has been expunged, it means that the record has been wiped clean as if the event never happened, and the applicant never committed the crime.
These are powerful protections that prevent an employer from acting on criminal information to deny employment.
An employer who feels the need for further help in this area should consult with legal counsel.
Local Ordinances
In addition to restrictions on use of criminal information that have been enacted by California, local laws or city ordinances may further restrict or control an employer's use of criminal information.
Both Los Angeles and San Francisco have enacted local ordinances commonly referred to as "ban the box" laws that apply to employees working in those cities.
To see the list of cities that have adopted ordinances restricting use of information on criminal offenses, go to HRCalifornia.com and click on the "Local Ordinances" tab.
For more information on important changes that have occurred in this area, consult "Restrictions on Obtaining Criminal Information" in the HR Library on HRCalifornia.
---
Column based on questions asked by callers on the Labor Law Helpline, a service to California Chamber of Commerce preferred and executive members. For expert explanations of labor laws and Cal/OSHA regulations, not legal counsel for specific situations, call (800) 348-2262 or submit your question at www.hrcalifornia.com.