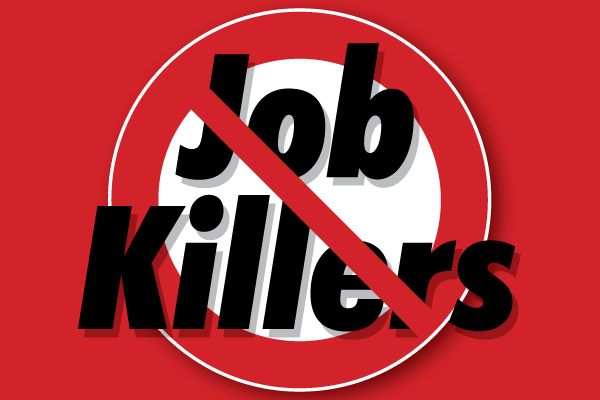 A careful and historic compromise forged by the Legislature and the California Chamber of Commerce is under attack by legislation seeking to expand workplace litigation.
AB 1209 by Assemblymember Lorena Gonzalez Fletcher (D-San Diego) is being considered this week by the Senate Appropriations Committee. CalChamber has tagged AB 1209 a job killer.
CalChamber and numerous employer organizations oppose AB 1209 because it will expose employers to significant litigation costs and create a false impression of wage discrimination or unequal pay where none exists.
The bill also threatens employee privacy by inappropriately forcing the disclosure of their wages.
"This takes direct aim at the 2015 compromise," said Jennifer Barrera, CalChamber senior policy advocate. "AB 1209 thumbs the scale for plaintiffs' litigators to ease their ability to make a pay equity case."
The current law makes plain that the standard for equal wages is "substantially similar work," not merely the job title or description. It also carefully allocates the litigation burdens between the employee and employer.
The new measure disregards this careful balance, and instead requires employers to collect statistical data on salaries of all well-paid white collar employees in selected private and nonprofit corporations.
By using the smokescreen of transparency, the measure would unravel a carefully structured compromise that advanced both employee and employer interests.