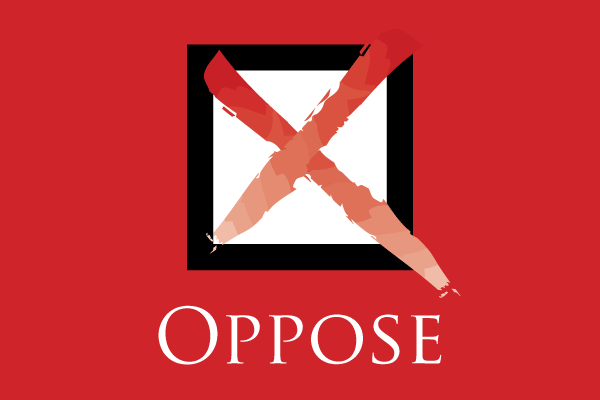 In the closing days of the legislative session, strong opposition from the California Chamber of Commerce and allied groups, including many local chambers of commerce, prevented the passage of a number of harmful proposals.
The CalChamber-opposed bills stopped include the following:
• SB 260 (Wiener; D-San Francisco) Increased Regulatory Burden. Imposes a mandatory climate tracking, auditing, and cap on climate emissions that will fall heavily on all California businesses, impacting competitiveness and increasing costs. The unworkable, dangerous and costly mandate will do nothing to stop the climate crisis while hurting California businesses and leading to increased costs of goods and services for Californians. Fell short of the votes needed in the Assembly on August 31, 37-25.
• SB 1149 (Leyva; D-Chino) Disclosure of Trade Secrets, Increased Litigation, and Outlawing Settlement Practices. Re-writes longstanding use of protective orders in lawsuits, as well as outlawing non-disclosure agreements as part of settlements based on vague terminology. Will force companies to settle early so as to avoid public release of broad documents south in discovery, as well as overwhelm California courts with unprecedented discovery fights as companies seek to protect their trade secrets. Fell short of votes needed to pass the Assembly on August 29, 31-18.
• AB 2201 (Bennett; D-Ventura) Groundwater. Adds new regulatory layer to groundwater well permitting processes, even in sustainable basins. Increases costs and liability risks associated with well permitting. Inconsistent with the Governor's March 2022 executive order and the goals outlined in the Governor's August 11, 2022 Water Supply Strategy, which emphasizes the need for local agencies to have flexibility in managing groundwater resources. The strategy also emphasizes the need for more groundwater storage, and the bill's definition of "well interference" threatens the viability of water banking projects. Assembly concurrence in Senate amendments still pending when the Assembly adjourned on September 1.
• AB 437 (Kalra; D-San Jose) Exclusivity Options. Prohibits use of exclusivity clauses in acting contracts, which undermines collective bargaining in the film industry and will result in lower value contracts and job loss. Placed on Senate Inactive File, August 22.
Opposed Bills Passed
The following are among the CalChamber-opposed bills that passed the Legislature in the final days of the session:
• AB 2188 (Quirk; D-Hayward) Workplace Marijuana Testing. Before amendments, risked workplace safety by promoting marijuana use to a protected class under California's discrimination law, on par with national origin or religion. Also effectively prohibited pre-employment drug testing, harming employers' ability to keep their workplace safe and drug fee. Now requires saliva (or other non-metabolite) testing when conducting marijuana testing in pre-employment or workplace settings, along with prohibiting discrimination based on marijuana usage. Job killer status removed due to June 30, 2022 amendments which, among other provisions, protected pre-employment testing and handled federal/state conformity issues surrounding marijuana's legality. CalChamber still opposes. Passed Legislature on August 30. To Governor.
• AB 257 (Holden; D-Pasadena) Fast Food Industry. Creates unelected Fast Food Council with power to set sweeping standards for fast food industry's wages, hours, and working conditions that prevail over existing laws. The council also will have the power to repeal or amend laws and regulations created by the Legislature or a regulatory agency. Earlier versions of the bill also would have established statutory, mandatory joint liability within the franchise industry. AB 257 specifically allows any minimum wage increase to go up to $23 per hour in 2023, $6.50 above the minimum wage in other industries. Passed Legislature on August 29. Signed on September 5.
• AB 2273 (Wicks; D-Oakland) Age-Appropriate Design Code. Creates overinclusive and difficult to interpret/implement standard for designing online services, products or features for young people by importing requirements used in United Kingdom without the guidance UK regulators make available to companies. Provides fewer opportunities to fix mistakes and a more aggressive approach to fines and penalties than the UK model. Uses subjective standard for the children to be protected rather than a well-established federal standard under the Children's Online Privacy Protection Act (COPPA). Oppose Unless Amended. Passed Legislature on August 30. To Governor.
• AB 2106 (R. Rivas; D-Hollister) New Water Quality Permit Requirement. Imposes new permitting requirements on stormwater discharges from commercial and institutional facilities that may expose permittees to citizen lawsuits. Constrains State Water Board discretion in addressing stormwater that may have unintended consequences on regulated entities. Passed Legislature on August 30. To Governor.