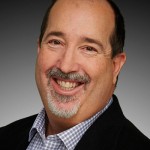 I have an employee who was injured at work, and his doctor put him on leave for the next three months. The employee filed for workers' compensation benefits, so I know his job is protected by the workers' comp laws, but I want to know if his leave is also covered by the federal Family and Medical Leave Act (FMLA) or California Family Rights Act (CFRA)?
If the employee has worked for your business for more than a year, and has worked 1,250 hours in the preceding 12 months, then he should be eligible for either or both of the leaves depending on the size of your business.
The FMLA applies to businesses with 50 or more employees, and CFRA was expanded last year to cover businesses with five or more employees.
Serious Health Condition
Under these two laws, if an employee has a serious health condition, the employee is entitled to take up to 12 weeks of leave, with job protection, and the employer must continue to pay its share of the cost of any health benefits enrolled in by the employee under the employer's group health plan.
A serious health condition is any condition that requires either an overnight stay in a health care facility or a continuing course of treatment by a health care provider.
Based upon your question, it seems the employee is undergoing a continuing course of treatment by a health care provider, and therefore, he has a serious health condition that makes him eligible for protections under the FMLA and/or CFRA. These two acts can run concurrently with protections provided by the workers' compensation act in California.
Continuation of Benefits
In fact, it usually is beneficial for the employee if the employer designates the absences as FMLA/CFRA qualifying leave because those laws provide for the continuation of health insurance benefits, which is not something guaranteed by the workers' compensation laws.
If an employee is injured at work, the employer's insurance carrier must provide medical treatment for that specific injury, but the employer is not required to maintain health insurance benefits for prolonged absences unless the employee is eligible for FMLA/CFRA protection.
Consequently, if an employee's work-related injury is going to require the employee to miss work for an extended period of time, and the employer and employee qualify for the protections required by the FMLA and/or CFRA, the employer should issue a written notice to the employee as soon as possible explaining that the leave is covered by either, or both, of these acts.
---
Column based on questions asked by callers on the Labor Law Helpline, a service to California Chamber of Commerce preferred and executive members. For expert explanations of labor laws and Cal/OSHA regulations, not legal counsel for specific situations, call (800) 348-2262 or submit your question at www.hrcalifornia.com.