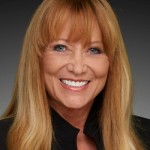 As employers are again hiring, a number of questions have arisen concerning the Form I-9 (Employment Eligibility Verification Form). The following questions and answers may help to address questions you may have.
• Can an employer require that a new hire complete the I-9 Form before their first day of employment?
Yes. An employer may provide the I-9 Form to an applicant once they have accepted the offer of employment. The I-9 Form itself gives that permission by stating the employee must complete Section 1 no later than the first day of employment but not before accepting an offer of employment.
• Do all employees have to complete an I-9 Form? What about owners and part-time or seasonal employees? What about employees who have a work visa? Can I accept a copy of a document if the employee tells me they cannot find the original?
Yes. All employees must complete an I-9 Form if they were hired on or after November 6, 1986, the date that the I-9 law went into effect.
If a business is a partnership or a sole proprietorship, the owners of those businesses are not employees and no I-9 Form should be completed. If on the other hand, the business is a corporation, then the owners are employees of the corporation and an I-9 Form is required.
There is no exemption, distinction or status that would exempt an employee from completing an I-9 Form. It does not matter that they are hired for temporary, seasonal, part-time or full-time work. Whether an employee is a U.S. citizen or has a temporary work visa, they are treated the same for I-9 purposes.
All documents must be current at the time of hire and be the original document. Copies of documents are not acceptable.
• I have an employee who started work last Monday and he still has not provided me with I-9 documents. How much more time should I give him to bring in documents?
The I-9 Form must be completed (by the employee and the employer) within three business days of the employee starting work. If documents have not been provided, you will not be able to certify the I-9 Form and there is no grace period in the law. If documents are not provided, then the employer could be cited for not having an I-9 Form for that employee as required by law.
• Is there anything wrong with asking employees to provide us with their driver license and Social Security card for the I-9 Form review of documents?
Yes, there is. An employer cannot specify which documents an employee must provide to establish their identity and work authorization status. If you look at the list of acceptable documents, there are a number of documents that could be used.
While asking for a driver license from someone who is going to drive for you may be required to ensure that they have a current valid unrestricted driver license in their possession in order to drive a vehicle, it is not required for I-9 purposes.
In fact, by requiring that document, you may be excluding a person with a disability from employment because they may not be able to obtain a license. You also may be excluding individuals who do not have a car or haven't gotten a driver license.
Each employee may choose from the list of acceptable documents which documents they wish to provide.
• To save time, can an employer complete Page 2 of the I-9 Form before the employee's first day of employment?
No. Section 2 must be completed within three business days of the date that they start work. For example, if an employee begins employment on Monday, you must review the employee's documentation and complete Section 2 on or before Wednesday of that week. If an employee is hired to work for one day, then the I-9 Form must be completed on their first day of employment.
• Can I store I-9 Forms electronically?
If you are going to use some form of electronic storage, then you must conform to the U.S. Citizenship and Immigration Services (USCIS) requirements for Using an Electronic Storage System for Form I-9. Merely putting the form in the cloud or on a computer is not sufficient.
The USCIS has developed an I-9 employer guide that is available on their website. Consult the Table of Contents for the section on Retaining Form I-9.
The guide is a useful employer resource and can be found at: https://www.uscis.gov/i-9-central/handbook-for-employers-m-274.
For more information, consult the above I-9 Handbook for Employers or submit a question to the CalChamber Labor Law Helpline.
---
Column based on questions asked by callers on the Labor Law Helpline, a service to California Chamber of Commerce preferred and executive members. For expert explanations of labor laws and Cal/OSHA regulations, not legal counsel for specific situations, call (800) 348-2262 or submit your question at www.hrcalifornia.com.