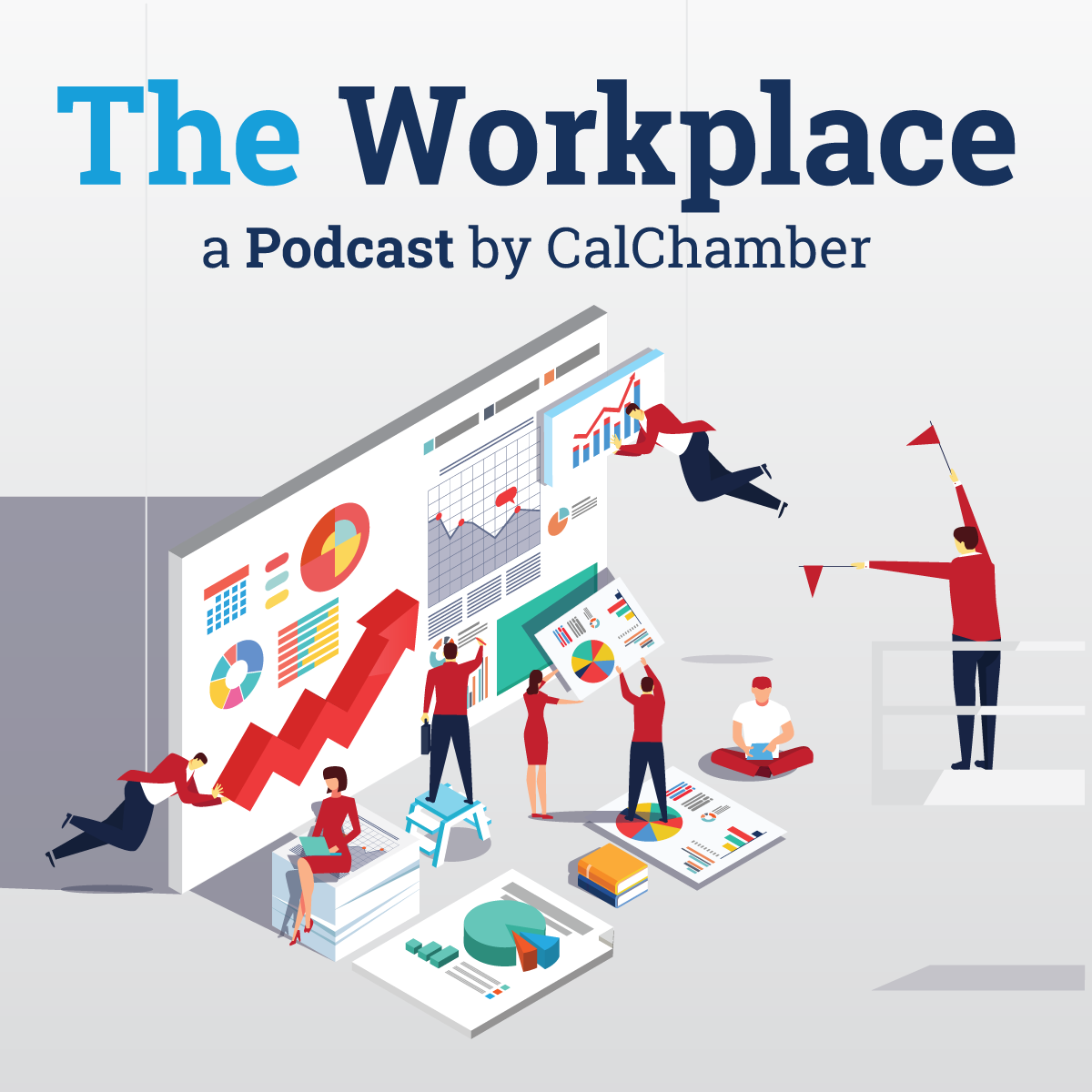 In Episode 113 of The Workplace podcast, CalChamber President and CEO Allan Zaremberg interviews Sacramento County Assistant Chief Deputy District Attorney Thienvu Ho.
Deputy D.A. Ho has supervised and personally prosecuted hate crimes like the ones against Asian Americans that are making headlines right now. Throughout the podcast, Deputy Ho brings both personal and prosecutorial commentary and experience to the discussion of how to combat bias and hate against members of the Asian American Pacific Islander community.
Ho came to the United States with his parents at age 4 as a political refugee, settling in Stockton with an uncle who sponsored the family. From an early age to today, Ho recounts experiencing incidents of hate directed toward himself and his family members. He says these incidents have given him tremendous passion for his job as a prosecutor. Notably, Ho is well-known for his successful prosecution of the East Area Rapist—also known as the Golden State Killer—who committed 13 murders and more than 50 sexual assaults in 11 different jurisdictions.
As the podcast opens, Zaremberg asks Ho if what we are seeing with respect to hate crimes and hate incidents against members of the Asian American community are really happening at the level portrayed by the media.
Increase in Hate Crimes
Ho responds with a resounding "yes" and more so. He points out that there has been a 150% increase in crimes against members of the Asian American Pacific Islander (AAPI) community in the last year alone. Further, he reports that a group called Stop AAPI Hate has fielded 3,800 reports of hate incidents in the last year alone.
Ho says this number is troubling, but does not represent reality. A good number of cases are never reported, he states. He further discusses a recent USA Today report that 1 in 4 Americans have seen Asian Americans being blamed for the pandemic.
Zaremberg responds to this information by asking if law enforcement is responding well?
Ho replies that law enforcement is highly invested in prosecuting hate crimes and investigating incidents of hate directed at members of the Asian American Pacific Islander community. The key is getting people to report what they see and hear.
Zaremberg and Ho discuss the differences between hate crimes and hate incidents. There is a legal distinction that involves the type of crime (violence and property damage) versus racial slurs or statements involving bias. By reporting any incident of hate, people can help law enforcement establish a record about a particular individual that can help elevate lower-level crimes to felonies based on the totality of circumstances. The bottom line, according to Ho, is to report it!
How Business Leaders Can Help
Zaremberg asks Ho what can be done about bias and how can employers, business leaders and others help end it.
Ho responds that there are both macro and micro solutions. On the macro level, using a platform to get the message out is extremely helpful.
He points out that two CalChamber members—Edison International and Kaiser—have done this in the effort to end hate against members of the AAPI community. Edison has worked to advance across many networks the message that we need to stand together with our Asian American colleagues to end hate. Kaiser has committed $5.4 million to different groups with a focus on ending hate crimes.
Ho also says that macro efforts should include education and legislation to strengthen laws against incidents of hate.
On an individual level, Ho says that getting involved is the key. If you see something, stop and intervene (if it can be done safely). Take out your phone and document the events while they are fresh in your mind. Call it in. Take pictures.
Ho says he is seeing a greater frequency of individuals getting involved in defending others against hate-based attacks.
Progress on the Horizon
Zaremberg finishes up the discussion with questions about how the situation we face came to be—is it social media, the pandemic or something else?
Ho responds that it is partly based in history, citing the Exclusionary Act, but also that there seems to be a perfect storm for racial bias at this point in time. The pandemic, social media, economic stress, and political divisiveness have all contributed to an uptick in anti-Asian hate.
Ho also notes that recent events have galvanized the Asian American Pacific Islander community and people are standing up and speaking out. He says the United States is a country of tolerance and small segments are causing these issues.
The vast majority of Americans, he says, want everyone to be accepted and want people to live without having to fear hate. So, while these issues of racism still exist, he sees nothing but progress and hope in the future.
"The night is darkest before the sun comes out and so the sun will come out again, and I see nothing but progress," Ho says.