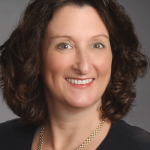 If an employer allows employees to telework during the COVID-19 pandemic, will the employer have to allow them to continue teleworking after the California shelter-in-place order is lifted? For disabled employees, would an employer have to automatically grant telework as a reasonable accommodation if the employees wish to continue the arrangement after the pandemic is over?
Unless there is a disability-related limitation that may require teleworking, an employer has no legal obligation to allow employees to continue teleworking once the California shelter-in-place order is lifted.
If there is a disability-related limitation, but the employer can effectively address the need with another form of reasonable accommodation at the workplace, then the employer can choose that alternative to telework.
Essential Job Functions
The federal Equal Employment Opportunity Commission (EEOC), which enforces the Americans with Disabilities Act (ADA), provided the following information in a webinar on March 27:
"To the extent that an employer is permitting telework to (disabled) employees because of COVID-19 and is choosing to excuse an employee from performing one or more essential functions, then a request—after the COVID-19 crisis has ended—to continue telework as a reasonable accommodation does not have to be granted if it requires continuing to excuse the employee from performing an essential function. This is because the ADA never requires an employer to eliminate an essential function as an accommodation for an individual with a disability."
According to the EEOC, temporarily excusing performance of one or more essential functions to enable employees to telework during the pandemic does not mean that the employer has permanently changed a job's essential functions, or that telework is a feasible accommodation, or that it does not pose an undue hardship.
An employer may restore all the employee's essential duties after the immediate crisis has passed, and then evaluate requests for accommodations under the usual ADA rules.
Reconsidering Previous Requests
The EEOC does draw a distinction for disabled employees who had requested telework before the pandemic, but whose requests had been denied because of concerns that the employee would not be able to perform the essential functions remotely. The EEOC says that "the temporary telework experience could be relevant to considering [a] renewed request."
The period of telework due to the pandemic "could serve as a trial period that showed whether or not this employee with a disability could satisfactorily perform all essential functions while working remotely, and the employer should consider any new requests in light of this information."
---
Column based on questions asked by callers on the Labor Law Helpline, a service to California Chamber of Commerce preferred and executive members. For expert explanations of labor laws and Cal/OSHA regulations, not legal counsel for specific situations, call (800) 348-2262 or submit your question at www.hrcalifornia.com.