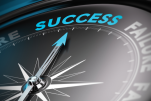 Strong advocacy by the California Chamber of Commerce in conjunction with other business groups has led to positive outcomes in several complex regulatory matters.
Changes that will help employers are evident in:
• The emergency wildfire smoke protection regulation adopted by the California Division of Occupational Safety and Health (Cal/OSHA);
• The latest draft of the California Air Resources Board (CARB) reporting regulation for air emissions; and
• Proposition 65 warning requirements set forth by the Office of Environmental Health Hazard Assessment (OEHHA).
The emergency wildfire smoke protection regulation that went into effect this week is improved from the original draft. Worth noting is the increase in the threshold at which the emergency rule requires respirator use. The change will minimize the days businesses will need to provide medical evaluations and fit testing to all outdoor employees or close in order to comply with the emergency rule.
CARB has dropped—for now—its proposal to require many small businesses to report air emissions. The original proposal would have expanded the costly data collection requirement to thousands of small operations.
OEHHA has dropped a couple of proposals that would have led to unnecessary warnings about ingredients in food products.
For details on these regulatory successes, see the articles in this edition of Alert on the emergency wildfire smoke regulation, air emissions reporting and Proposition 65.