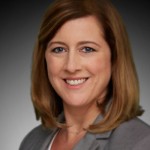 Our job application asks applicants to state their gender. Is that allowed under California law?
California law prohibits employers from asking, either directly or indirectly, about an individual's sex or gender. Therefore, job applications should not include any questions about an applicant's sex or gender.
For employers who must request information about sex or gender for legally required government reporting (such as EEO-1 Reports), the disclosure of that information must be voluntary. In addition, you can't discriminate against someone who refuses to provide that information.
The prohibition on asking about gender was part of 2017 amendments to California's Fair Employment and Housing Act that clarified and expanded protections for transgender individuals.
Also Off-Limits
Gender isn't the only topic that is off-limits on applications. Although employers previously may have asked applicants to state what they were paid at prior jobs, that is no longer allowed in California. The salary history ban that went into effect in 2018 prohibits employers from asking an applicant about salary history.
Similarly, California's ban-the-box law, which also went into effect in 2018, requires employers to wait until after a conditional offer of employment has been made to inquire about an applicant's criminal background. That means no questions on applications about criminal background.
Local ordinances also limit an employer's ability to ask about criminal background before a conditional offer is made.
Review Job Applications
Employers should review job applications to make sure they have been updated to remove any questions about sex or gender, salary history or criminal background.
California Chamber of Commerce members can find more information about applications, including sample job applications, on HR California.
---
Column based on questions asked by callers on the Labor Law Helpline, a service to California Chamber of Commerce preferred and executive members. For expert explanations of labor laws and Cal/OSHA regulations, not legal counsel for specific situations, call (800) 348-2262 or submit your question at www.hrcalifornia.com.