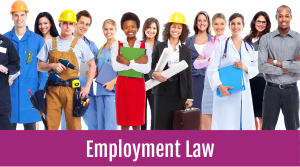 The reintroduction of several bills from last year sure makes it feel like "Groundhog Day" at the State Capitol. Even though there still is one week to go before the February 22 deadline for introducing new bills, the expansive list of reintroduced labor and employment bills includes:
• AB 9 (Reyes; D-San Bernardino – 2019) / AB 1870 (Reyes – 2018): AB 9 is nearly verbatim of AB 1870, which was opposed unless amended by the California Chamber of Commerce last year. These bills extend the statute of limitations from one year to three years for all employment-related discrimination, harassment and retaliation claims filed with the Department of Fair Employment and Housing (DFEH).
Notably, Governor Edmund G. Brown Jr. vetoed AB 1870 because "the current filing deadline—which has been in place since 1963—not only encourages prompt resolution while memories and evidence are fresh, but also ensures that unwelcome behavior is promptly reported and halted."
• AB 35 (Kalra; D-San Jose – 2019) / AB 2963 (Kalra – 2018): These bills require the Department of Public Health to report to Cal/OSHA elevated blood lead levels of workers.
CalChamber-opposed AB 2963 was vetoed by Governor Brown last year because "[T]he Department of Public Health already works collaboratively with employers to reduce worker exposure to lead and refers employers to the Division for enforcement, if needed, on a case-by-case basis. This bill would erode that collaborative approach, and require the Division to take immediate enforcement action upon referral."
• AB 51 (Gonzalez; D-San Diego – 2019) / AB 3080 (Gonzalez – 2018): AB 51 is similar to AB 3080 in that it would ban settlement agreements for labor and employment claims, as well as arbitration agreements made as a condition of employment, which would significantly expand employment litigation and increase costs for employers and employees.
AB 3080, a 2018 CalChamber job killer, was vetoed by Governor Brown. In his veto message, he stated: "Since this bill plainly violates federal law, I cannot sign this measure."
• AB 170 (Gonzalez; D-San Diego – 2019) and AB 171 (Gonzalez – 2019) / AB 3081 (Gonzalez – 2018): AB 3081 from last year was considered the author's omnibus sexual harassment bill. This year, the author took two of the three major provisions of AB 3081 and placed them into AB 170 and AB 171.
CalChamber-opposed AB 3081 was vetoed by Governor Brown on the basis that "This bill creates a new, ill-defined standard of joint liability between labor contractors and client employers, prohibits both entities from retaliating against an employee who has filed a harassment claim, and establishes a 30-day notice requirement before certain workers can file a civil action against a client employer. Most of the provisions in this bill are contained in current law and are therefore unnecessary. To the extent there are new provisions, they are confusing."
The justifications provided by Governor Brown for his veto of AB 3081 are applicable to AB 170 and AB 171 since these provisions remain in the reintroduced bills.
• AB 403 (Kalra; D-San Jose – 2019) / AB 2946 (Kalra – 2018): AB 403 is almost identical to AB 2946, opposed by the CalChamber last year. These bills undermine the essence of the Division of Labor Standards Enforcement (DLSE) complaint process by requiring a one-sided attorney's fee provision that will incentivize further litigation.
AB 2946 failed to pass the Assembly in 2018 with only 19 aye votes.
• SB 142 (Wiener; D-San Francisco – 2019) / SB 937 (Weiner – 2018): SB 937 was reintroduced as SB 142 this year. These bills would significantly amend current law regarding lactation accommodations by implementing new building code standards, location standards, employer policy requirements, document retention, and supplementary Labor Code penalties.
Notably, CalChamber-supported AB 1976 (Limón; D-Santa Barbara) was just signed by Governor Brown last September and establishes new mandates regarding lactation accommodations.
And in his veto message for CalChamber-opposed SB 937, Governor Brown stated, "I have signed AB 1976 which furthers the state's ongoing efforts to support working mothers and their families. Therefore, this bill is not necessary."
• SB 171 (Jackson; D-Santa Barbara – 2019) / SB 1284 (Jackson – 2018): SB 171 is essentially the same as CalChamber-opposed SB 1284, which required California employers to submit pay data to state agencies that could give the false impression of pay disparity where none may exist.
SB 1284 was held on the Suspense File in the Assembly Appropriations Committee.
While the groundhog predicted early spring for us this year, apparently the Legislature didn't get the memo, because it sure feels like it's going to be a long winter for businesses in California.