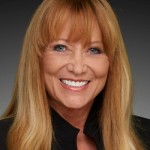 In auditing our I-9 file, we found that an employee has an expired green card. Can we require that she provide a current card?
No. Unlike other work authorization documents, a green card (Permanent Resident Card) gives an employee the equivalent status of a U.S. citizen and there is no need to update or reverify a new card as long as that employee remains employed with you.
Although Permanent Resident Cards do have an expiration date, according to the U.S. Citizenship and Immigration Services (USCIS) I-9 Employer Handbook, employers may not ask to see a new document or reverify an expired document.
In response to this question the Handbook states:
"You may not reverify an expired U.S. passport or passport card, an Alien Registration Receipt Card/Permanent Resident Card (Form I-551), or a List B document that has expired."
Potential Discrimination Claim
An employer that has a practice of reverifying documents for permanent residents may face a discrimination claim under the Immigration Naturalization Act (INA) as employers are prohibited from treating permanent residents differently than U.S. citizens.
The Office of Special Counsel for Immigration-Related Unfair Employment Practices (OSC) under the U.S. Justice Department is in charge of enforcing the discrimination provisions of the INA.
Civil Penalties
Recent settlements with that agency have resulted in significant back pay and civil penalties. In one settlement reported by the OSC, a company agreed to pay $100,000 to compensate affected workers and $175,000 in civil penalties because the company was asking those employees working with expired green cards to present new documents.
U.S. citizens, permanent residents and authorized aliens do not need to present new documents during their employment. Employers also need to be careful to not request additional documents from applicants who provide I-9 acceptable documents. Both of these situations pose a risk of discrimination litigation.
---
The Labor Law Helpline is a service to California Chamber of Commerce preferred and executive members. For expert explanations of labor laws and Cal/OSHA regulations, not legal counsel for specific situations, call (800) 348-2262 or submit your question at www.hrcalifornia.com.