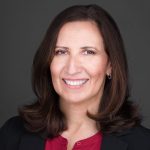 One of my employees is returning from pregnancy leave and is asking for lactation accommodations. What must we do to accommodate this employee?
Both federal and California law require that all employers, regardless of size, reasonably accommodate an employee's request to express milk at work. There are some differences between federal and state law and employers in California must follow the more restrictive provisions. California employers are required to provide adequate lactation space, breaks and policies.
Lactation Space Requirements
The California Labor Code requires that an employer provide an employee with the use of a room other than a bathroom, for the employee to express milk. The room must be close to the employee's work area and private. The room itself must:
• Be safe, clean, and free of toxic or hazardous materials;
• Contain a surface to place a breast pump and other personal items;
• Contain seating; and
• Have access to electricity or alternative devices (such as extension cords or charging stations) allowing operation of an electric or battery-powered breast pump. (California Labor Code Section 1031).
In addition, an employer must provide access to a sink with running water and a refrigerator or employer-provided cooler suitable for storing milk close to the employee's workspace. (Labor Code Section 1031).
A temporary location is acceptable if an employer has "operational, financial or space limitations." A temporary space must not be a bathroom, and must be near an employee's work area, private, free from intrusion while the employee is expressing milk, and otherwise compliant with the law. Where a multipurpose room is used, the use for lactation takes precedence over other uses, but only for the time it is in use for lactation purposes. (Labor Code Section 1031).
Lactation Breaks
The Labor Code also requires every employer to provide a reasonable amount of break time to an employee for the purpose of expressing milk at work.
The employee may use rest and meal breaks to express milk, but if the employee cannot use their regular break time or needs additional time, an employer must provide the time. Any additional break time needed can be unpaid. (Labor Code Section 1030).
Exceptions and Undue Hardship
The law provides some exceptions for certain job sites and smaller employers. (Labor Code Section 1031).
• Agricultural employers may provide an employee wanting to express milk, with a private, enclosed and shaded space, such as an air-conditioned cab of a truck or tractor.
• Employers with multiemployer or multitenant worksites can comply by providing a space shared among multiple employers within the building or worksite if the employer cannot provide a lactation location within the employer's own workspace.
In addition, the law includes an undue hardship exemption regarding the location provided for lactation accommodation. An employer with fewer than 50 employees may be exempt from a requirement if the employer can show that the accommodation would impose an undue hardship, that is, significant difficulty or expense based on the size, financial resources, nature or structure of the employer's business.
In this case, an employer must make reasonable efforts to find a close location other than a toilet stall for an employee to express milk in private. (Labor Code Section 1031).
Accommodation Period
Federal law limits the lactation accommodation period to one year from the child's birth. California law has no upper time limit. California employers must accommodate employees if they request accommodation, even if it's beyond a year.
An employee has the right to file a claim with the Labor Commissioner if they believe they have been denied their lactation accommodation rights. The Labor Commissioner may issue a citation and impose a civil penalty of $100 for each violation. (Labor Code Section 1033).
Adopt Lactation Policy
California employers are required to create a lactation policy that includes the following:
• A statement about an employee's right to request lactation accommodation.
• The process by which the employee makes the request.
• A statement of the employer's obligation to respond to each employee request.
• A statement about an employee's right to file a complaint with the Labor Commissioner for any violation of the law.
The lactation policy must be given to all new hires, be included in an employee handbook, and given to any employee who asks about or requests parental leave. (Labor Code Section 1034).
---
Column based on questions asked by callers on the Labor Law Helpline, a service to California Chamber of Commerce preferred members and above. For expert explanations of labor laws and Cal/OSHA regulations, not legal counsel for specific situations, call (800) 348-2262 or submit your question at www.hrcalifornia.com.