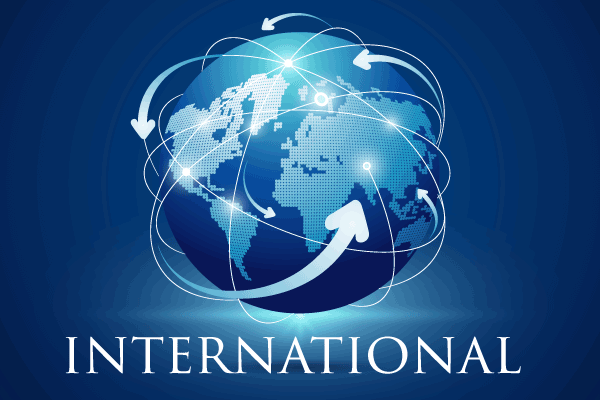 The United States is Latin America's top trade partner, but China's influence and economic stake in the region is growing, a leading expert on the Americas recently told a California Chamber of Commerce gathering.
Richard Kiy, president and CEO of the Institute of the Americas, spoke at the March 10 breakfast meeting of the CalChamber Council for International Trade. The breakfast was sponsored by Del Monte Foods.
Thanks to the U.S.-Mexico-Canada Agreement (USMCA), California has a strong presence in Latin America, Kiy pointed out. In 2021, the Americas accounted for 29% of total California exports — $13.28 billion. USMCA partners accounted for 87.5% of that total and 25.7% of California's $155 billion in total global exports.
Similarly, Mexico and Canada made up the largest share of California imports from the Americas, with Ecuador in a very distant third spot with slightly more than a 10th the value of California imports from Canada.
Kiy highlighted California's importance as an export partner for what he called "otherwise overlooked countries." For example, California accounts for 15.72% of exports from Guyana, 11.52% of exports from Ecuador and 10.08% of exports from Chile.
Worth noting, Kiy said, is that Chile, Costa Rica and Uruguay are the only full democracies in Latin America.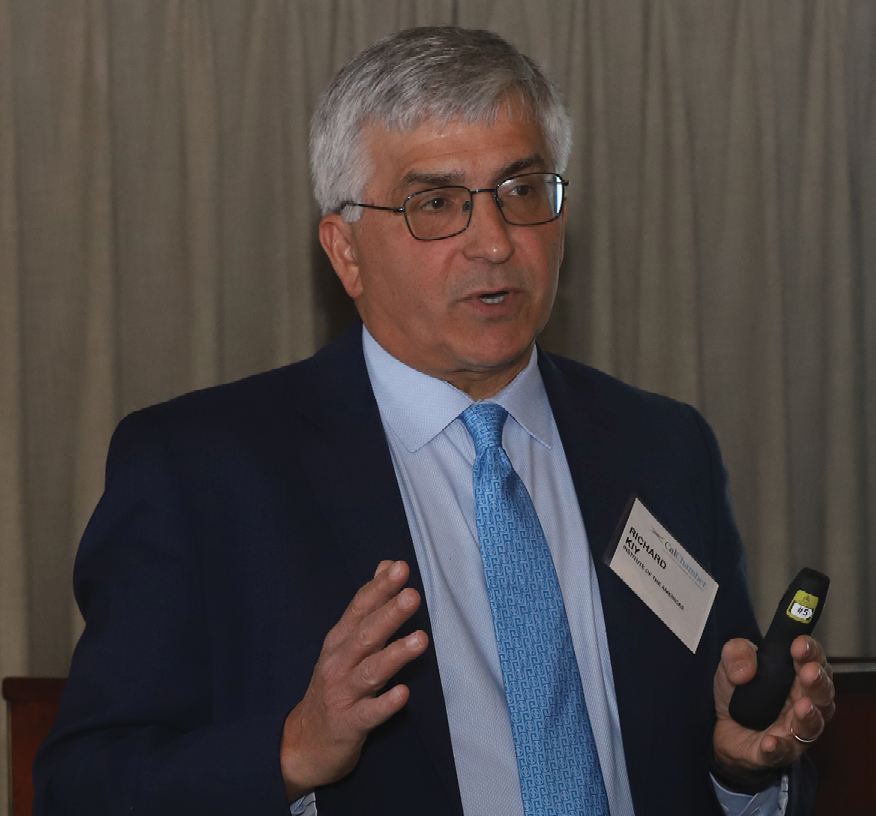 Summit of the Americas
The first Summit of the Americas held in Miami, Florida in 1994, led to expanded U.S. trade and investment in Latin America and laid out a vision for free trade in the Americas, based on democratic governance, the rule of law and open markets, Kiy explained.
Although many U.S. companies benefited from some of the opportunities and jobs were created in the region, in the long term, that first summit failed to deliver on its promise.
When the United States hosted the Ninth Summit of the Americas in Los Angeles last year, Kiy commented, attendance was smaller for a variety of reasons and the "Washington consensus" that free trade and open markets are going to lead toward greater democratic governance in the world was called into question.
The Biden administration was able to push forward the Americas Partnership for Economic Progress, an action plan for democratic governance and a declaration on migration protection, he noted.
And while the current administration is shying away from free trade agreements, it is trying to align with countries focused on supply chains, clean energy, labor rights and digital trade, without lowering tariffs.
China Influence
Pivotal events in the U.S. relationship with Latin America, Kiy said, were 9/11 and the subsequent shift in focus to the Middle East, and the market crash in 2007–2008.
While the United States was distracted in the Middle East and focusing on internal issues, China was investing in Latin America.
Kiy cited statistics showing that in 2000, China represented less than 2% of total Latin American exports. By 2010, China accounted for 31% ($180 billion) of Latin American exports and in 2020 $450 billion.
Today, China is the top export market for South America plus a major source of foreign investment and lending in energy and infrastructure projects. China also has free trade agreements with Chile, Costa Rica and Peru, and is negotiating an agreement with Ecuador.
See Presentation Slideshow (PDF)
Opportunities
In brief country-by-country assessments of opportunities for businesses, Kiy said he still is very bullish on Mexico for companies that retain awareness of reported challenges and work with the exchanges made possible by proximity to the border between California and Mexico.
He cited Chile as another promising market. Under a young, pragmatic president, Chile is working to encourage investment in the country and trying to promote itself as a center for green hydrogen.
Staff Contact: Susanne Stirling