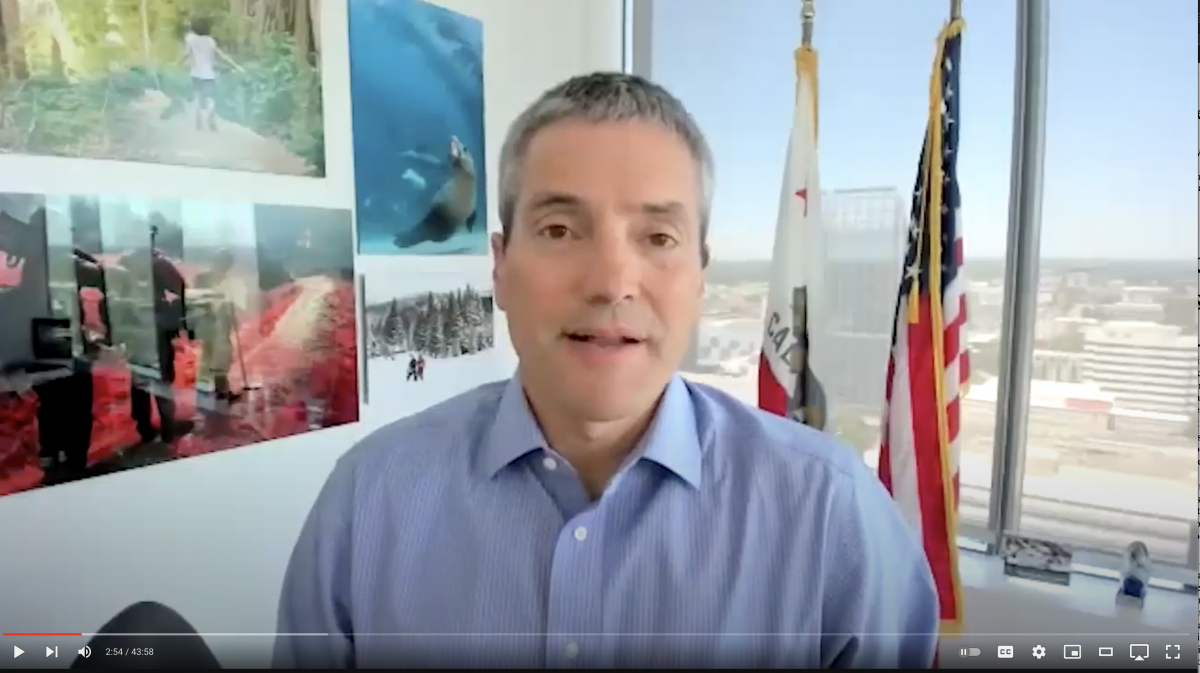 In a virtual meeting with California's top business leaders last week, California Natural Resources Agency Secretary Wade Crowfoot discussed critical aspects of the state's worsening drought and encouraged partnership in ongoing conservation efforts.
The July 12 virtual meeting came on the heels of Governor Gavin Newsom signing the state's 2022–2023 budget that includes $2.8 billion in near- and long-term drought response actions to build water resilience and promote water conservation, including $175 million for turf replacement and other water-saving strategies.
Extreme Drought
"Extreme drought is happening across the state and all throughout the West. This means we all need to work together to take immediate action to conserve water and stretch our dwindling water supplies," said Crowfoot. "We recognize and appreciate that many California businesses have already made significant investments in reducing water use and ask for your help in spreading the word and encouraging others to do the same."
As the state endures the hot and dry summer months, conservation actions are underway by the state and businesses to help advance long-term water resilience across sectors. Capitol Park, the oldest arboretum west of the Mississippi which surrounds the California State Capitol, is taking active steps to conserve water through sustainable landscape maintenance practices all while ensuring the survival of trees and plants.
Partnership
"We appreciate the opportunity to partner with the state in driving near-term conservation as we work on longer-term infrastructure priorities," said CalChamber President and CEO Jennifer Barrera. "As business leaders, we can take additional steps now to reduce water use and we can encourage our employees to do the same."
The state of California and CalChamber are encouraging business leaders to use their platforms and networks to educate employees and communities about extreme drought conditions and immediate steps to use less water at work and at home.
The California Department of Water Resources also hosted a commercial, industrial, and institutional (CII) water conservation workshop on July 19, inviting businesses to attend to share their input on strategies to reduce water use and other opportunities to advance CII conservation. View workshop recording.
For more information on how Californians can take action today to save water, visit SaveOurWater.com.