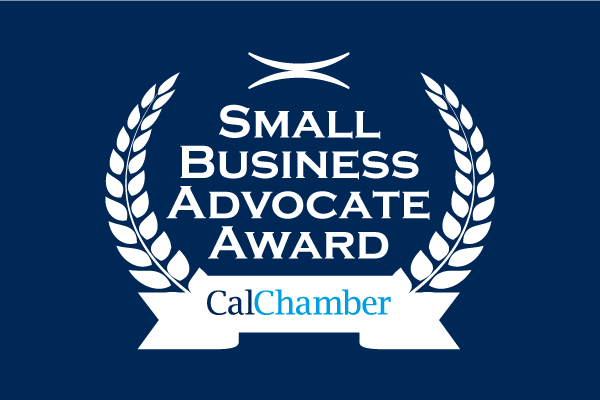 Chad Miller, a Corona manufacturer, is the 2022 recipient of the California Chamber of Commerce Small Business Advocate of the Year Award.
Miller, director of contract manufacturing at American National Manufacturing in Corona, was recognized as an outstanding advocate for small business during the CalChamber Capitol Summit on June 1 in Sacramento.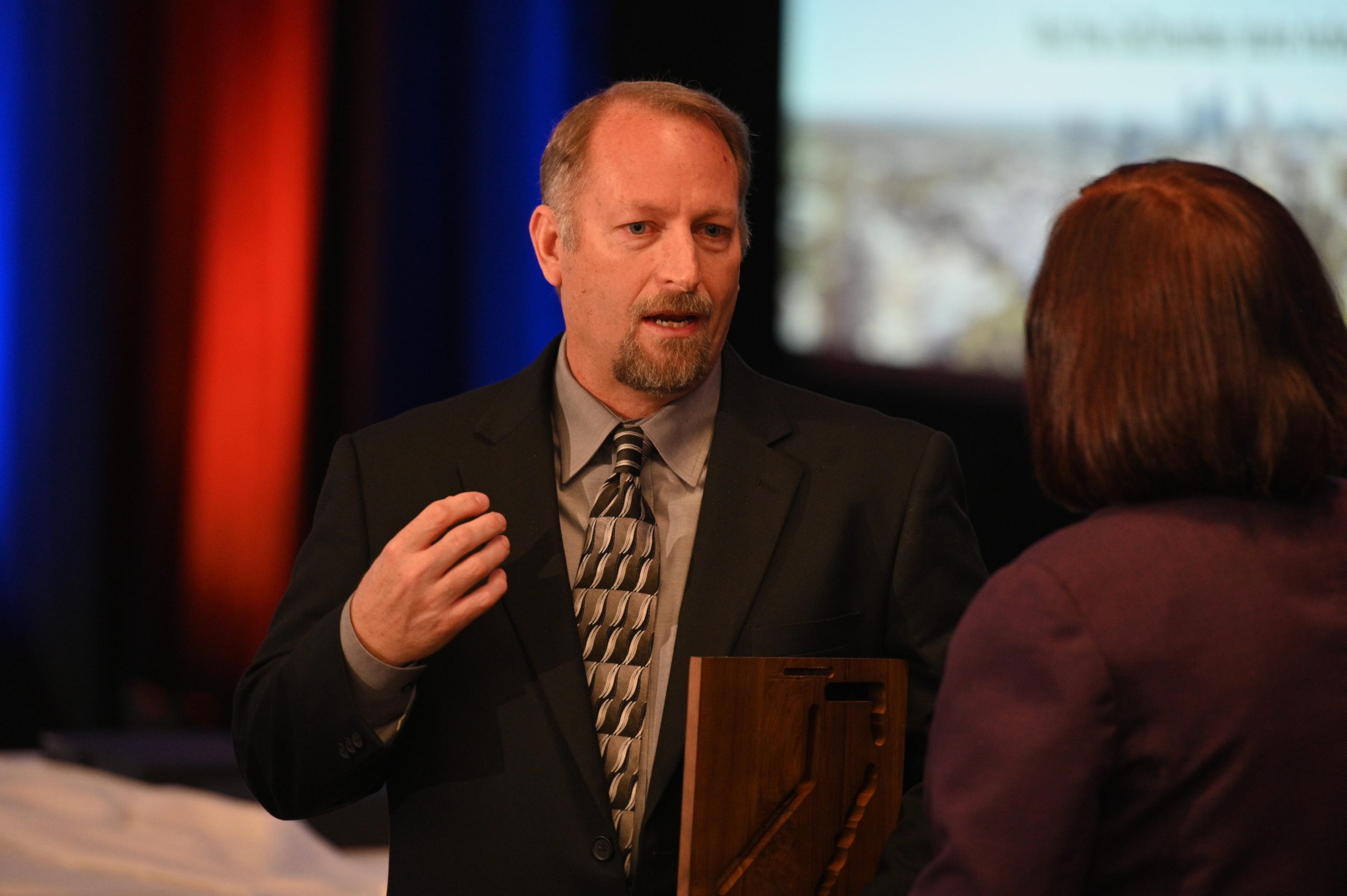 He worked with the Corona Chamber to identify solutions to get employees back to work safely during the COVID-19 pandemic.
Throughout the lockdown and emergency orders, Miller worked with local, county and state officials to increase the distribution of personal protective equipment (PPE), the Corona Chamber said in nominating Miller for the award.
Miller shifted his own business operations to address the PPE shortage, producing and distributing needed items such as masks. He also created a portable isolation unit for hospitals to transport COVID-stricken patients.
Voice for Manufacturers
In addition, Miller represented local manufacturers in the creation of Corona 2030, a public-private partnership that aims to eliminate 6 million vehicle miles traveled by attracting more than 3,000 jobs to Corona. The Corona Chamber describes the goal as the next step in the Corona 2020 program that was implemented to address infrastructure, health care and employment.
Miller was an early supporter of the Corona 2020 public-private partnership between the Corona Chamber, city of Corona, Riverside County and leaders at the California Department of Transportation.
Through the Corona Chamber's Manufacturing & Technology Council, Miller engaged enthusiastically with other local manufacturers, bringing in experts to discuss governmental issues.
Miller has been involved in his family's groundbreaking advanced manufacturing businesses since childhood. He used his understanding of these sophisticated businesses when traveling to Sacramento and Washington D.C. — both with chamber groups and independently — "to advocate for policies that preserve and expand the ability of all California manufacturers to create career building jobs for our residents," the Corona Chamber's legislative chair Jeff Miller and President/CEO Bobby Spiegel wrote in a letter supporting Chad Miller for the award.
Advocate for Business
Chad Miller worked with the Corona Chamber and dozens of leaders weekly to communicate directly with the offices of legislators in the state Senate and Assembly about the importance of opposing legislation such as bills on the CalChamber 2021 and 2022 job killer lists.
For example, he pointed out that job killer AB 2932 (Low; D-Campbell) would have created a state-mandated immediate and permanent wage increase for his employees, causing an immediate loss of projects or California jobs as he had to shift production out of state. The bill failed the deadline to move from the Assembly policy committee to its fiscal committee.
Miller also helped inform and train new advocates from within the Corona Chamber by participating in its executive leadership training program.
"Chad is not one to sit idle," says Palbinder Badesha, 2022 chair of the Corona Chamber Board. "His demeanor and action-driven attitude is contagious, and others get motivated being in the same room when he shares. He lives up to our theme of building a stronger community."