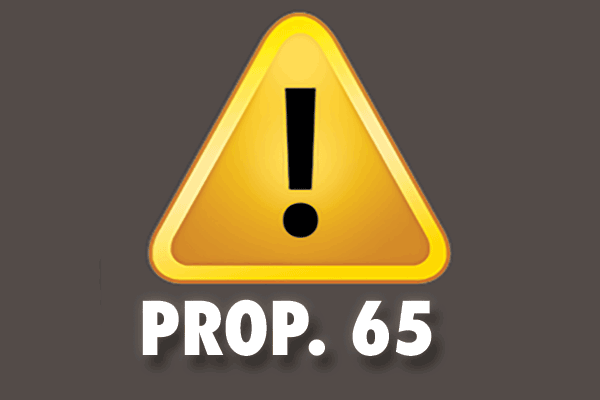 A regulatory proposal to upend how businesses present Proposition 65 warnings has been dropped by the state agency in charge so it can come back with a new version reflecting comments on the previous proposed rule.
The California Chamber of Commerce and the Consumer Brands Association (CBA) led an industry coalition of 119 organizations that pushed back against the warning changes proposed by the state Office of Environmental Health Hazard Assessment (OEHHA).
The coalition argued that OEHHA's proposal to change short-form Proposition 65 warnings a mere two years after the agency overhauled the warning regulations would generate increased cost and unnecessary liability for business and yet still fail to address the Proposition 65 overwarning problem — something the agency intended to fix with the rulemaking.
On May 20, OEHHA published a notice that it will not move forward with the proposed rule it had been working on. Instead, OEHHA said it intends to restart the rulemaking process in the next several weeks with a proposal "informed by" the comments it had received on its previous proposal.
Response to Comments
The previous proposal included notable modifications that appeared to have been made in direct response to CalChamber and CBA industry coalition comments. Among those modifications were:
• An increase in the maximum label size of the short-form warning and acknowledgment of label space limitations on some consumer products.
• Preserving the ability to use on websites or in catalogs the same short-form warnings found on the products.
The CalChamber and coalition will be ready to continue the effort to make sure new warning requirements provide greater certainty and confidence to businesses while helping consumers make informed choices when buying products.
Read more about the coalition's successful opposition to OEHHA's previous proposal.