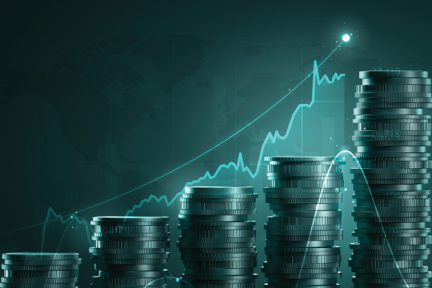 California's Film and Television Tax Credit Program contributed almost $21.9 billion in economic output over five years and supported more than 110,000 total jobs in the state, according to a new study released by the Los Angeles County Economic Development Corporation (LAEDC).
$24 Returned for Every $1 Invested
The Film and Television Tax Credit Program 2.0, which ran from July 2015 through June 2020, allocated $330 million per year in tax credits to fight "runaway production" and grow film/TV production-related employment and spending across the state.
The study findings show that for every tax credit dollar allocated, the state benefitted from at least $24.40 in economic output, $16.14 in gross domestic product (GDP), $8.60 in wages and $1.07 in state and local tax revenues.
The program also returned to state and local governments an estimated $961.5 million in tax revenue.
"The success of this program is not only the jobs created and retained, but the economic engine it provides to other businesses throughout the region and the state," said Dee Dee Myers, senior advisor to the Governor and director of the Office of Business and Economic Development. "This LAEDC report reveals how much that means to California's economy – and why we're so committed to this critical industry here in our state."
According to the Governor's Office, projects that filmed in California under Program 2.0 include current Oscar-nominated films "Licorice Pizza," "Being the Ricardos," "Tragedy of Macbeth" and "King Richard," which together generated $82.7 million in wages to below-the-line workers and payments to vendors over a combined 174 filming days in California.
Other Program 2.0 projects include current and upcoming releases "Winning Time: The Rise of the Lakers Dynasty," "The Dropout," "Euphoria," "Westworld" and "Top Gun: Maverick." Earlier projects include "Captain Marvel," "Space Jam 2," "Birds of Prey," "Bumblebee" and "A Star is Born."
Program 3.0
The latest edition of California's Film and Television Tax Credit Program (Program 3.0) started in July 2020 to continue and expand upon Program 2.0's success. Despite launching during the pandemic, Program 3.0 is achieving its goals, as affirmed by the most recent round of film tax credit projects announced February 28, which are on track to generate nearly $440 million in wages to below-the-line workers and payments to in-state vendors.
Beyond the financial impacts that are the focus of the LAEDC's report, Program 3.0 delivers additional benefits. For example, the California Film Commission's Career Pathways Program, which is funded entirely by projects in the tax credit program, trains entry-level workers for a wide range of production-related jobs and is very effective at reducing the economic, geographic and social barriers to career success.
"California's film and TV tax credit program is an investment in the industry and the thousands of people whose passion and vision create the content we all want to watch," said Nancy Rae Stone, deputy director of the tax credit program. "Its career readiness requirement helps ensure a pipeline of emerging talent in the years ahead by providing paid internships, workshops and panels, while the Career Pathways Program provides hands-on training to individuals from underserved communities."
Last year's passage of Senate Bill 144 added $75 million per year in funding (for two years) for recurring TV series and $15 million per year (for two years) for relocating TV series. The bill, which Governor Gavin Newsom signed on July 21, 2021 with bipartisan support, also creates a separate tax credit program to incentivize the development of production infrastructure and help ensure the industry's workforce reflects California's diversity.
The California Film Commission will launch the California Soundstage Filming Tax Credit Program later this year as a new tool to expand film/TV production infrastructure and workforce inclusion.