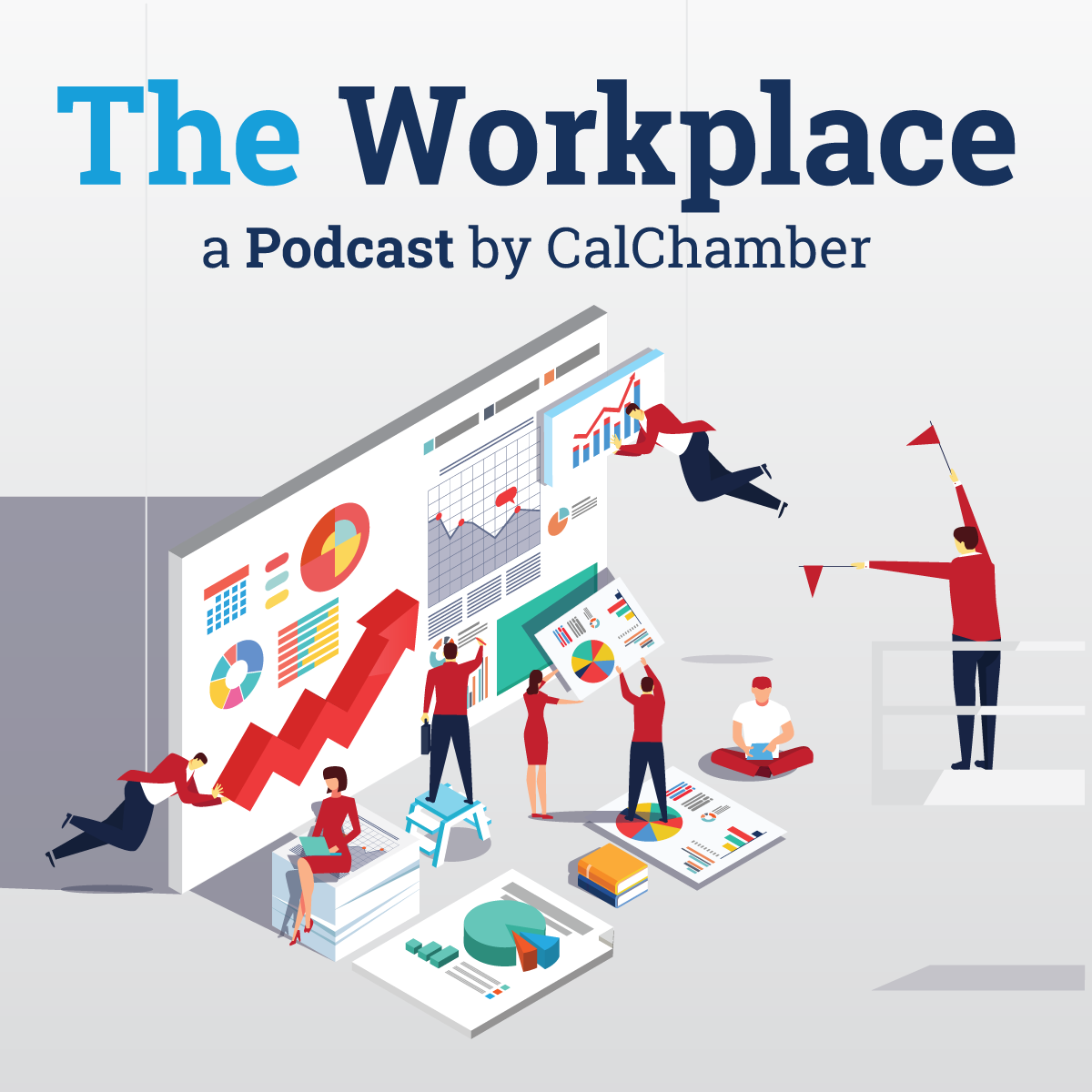 In Episode 121 of The Workplace podcast, California Chamber of Commerce President and CEO Allan Zaremberg, Assemblymember Sharon Quirk-Silva and Visit California President and CEO Caroline Beteta discuss the important role tourism has in California's economic recovery from the COVID-19 pandemic.
Tourism is a major component of California's economy, Beteta says in kicking off the podcast. Prior to the COVID-19 pandemic, the state experienced 10 consecutive years of record growth in tourism expenditures, totaling $145 billion, generating more than $12 billion in state and local tax revenue, and creating 1.2 million jobs.
When the pandemic first hit, no one knew what was to be ahead of us, Quirk-Silva adds. In her district in north Orange County, up to 15,000 people in the community were immediately at home.
The pandemic's impact on the tourism industry is beyond what can be stated, Quirk-Silva says, not only in terms of loss of jobs and dollars to the economy, but also in terms of loss of life.
Reopening California
The state officially opened up on June 15, but more Americans see Florida as a travel destination than California, so this perception is a headwind that we need to overcome, Beteta points out.
One of the state's strengths, however, is that the tourism industry is a "coalition of competitors," she says. Thanks to the work of legislators like Quirk-Silva and Senator Mike McGuire, and Governor Gavin Newsom, the industry may potentially receive $95 million in one-time funding from the state's budget. Some of this funding, Beteta says, would go to support a robust and comprehensive national brand campaign to restore the confidence of prospective travelers and attract visitors to California.
The campaign will use radio, TV and print media to invite people to visit and to tell Callifornians and others that they are wanted and needed. Even taking small local trips would make a big difference in the state's economic recovery, Quirk-Silva says.
California First
Traveling within the state is one way that we can help shorten the recovery curve, Beteta stresses. Californians should see locations in California as their next holiday or vacation option, and it's a way to support fellow Californians.
Not only will these trips bring dollars to local communities, but they will help businesses gear up their workforces to get back in the operational fold. The hospitality and services industries are very labor intensive, so it will be a process to get people back to work, especially given the current shortage in prospective workers, Beteta says.
Coalition of Competitors
The state also is looking to attract foreign travelers, Quirk-Silva says. For example, she points out that Chinese visitors not only love to do business in California, but they also love to come and visit for leisure.
Beteta anticipates that Visit California will focus on international markets in the second half of the year. She says that the strategy is to do what the tourism industry cannot do for itself, so businesses and tourism organizations work together to develop international markets.
A prospective British traveler, for example, spends an average of 10 days on vacation, and can choose to go to continental Europe or other states like Florida. So we need to work together to get that British traveler to choose California, because if they don't, they will never make it to Disneyland or Knott's Berry Farm or Los Angeles, she explains.
"The industry understands that premise, so we're truly a coalition of competitors," Beteta says.
The most lucrative markets are long-haul domestic and international travelers, so by working together the industry can make one plus one equal three. Businesses can competitively fight each other after we get that traveler into California, she says.
Impact on Local Economies
Tourism has a significant impact on all businesses in the community — not just the most well-known attractions. Zaremberg points out that you don't have to be Disneyland or the Monterey Bay Aquarium, but you can be the business to sell the hotel rooms nearby.
Quirk-Silva agrees, adding that a lot of people are unaware of the supply chain that is involved. When Disneyland closed its door during the pandemic, it not only affected park employees, but it also had an impact on the delivery and beverage companies that contracted with the park.
The entertainment industry, which also has taken a big hit, employs hair dressers and costume makers and many other production-related jobs, she says. This is all part of the state's creative economy and it's all intersectional.
So, spend your money close to home first, Zaremberg urges podcast listeners.
And help bring back that golden element to the Golden State, Quirk-Silva says.