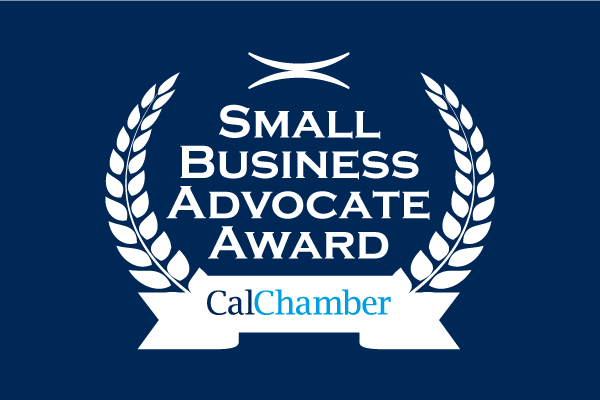 The California Chamber of Commerce is seeking nominations for its annual Small Business Advocate of the Year Award.
The award recognizes small business owners who have done an exceptional job with their local, state and national advocacy efforts on behalf of small businesses.
"During the past year, many chambers stepped up their advocacy efforts at all levels of government to help their members get through the tough times caused by the pandemic," said Jennifer Johnson, CalChamber director of local chamber relations. "The Small Business Advocate of the Year awards are one small way to acknowledge those exemplary efforts."
The award recipients will be recognized at the CalChamber Virtual Capitol Summit on May 12.
Application
The application should include information about how the nominee has contributed significantly as an outstanding advocate for small business in any of the following ways:
• Held leadership role or worked on statewide ballot measures;
• Testified before state Legislature;
• Held leadership role or worked on local ballot measures;
• Represented chamber before local government;
• Active in federal legislation.
The application also should identify specific issues the nominee has worked on or advocated during the year.
Additional required materials:
• Describe in approximately 300 words why nominee should be selected.
• News articles or other supporting materials.
• Letter of recommendation from local chamber of commerce president or chairman of the board of directors.
Deadline: May 3
Nominations are due by May 3. The nomination form is available at www.calchamber.com/smallbusiness or may be requested from the Local Chamber Department at (916) 444-6670.