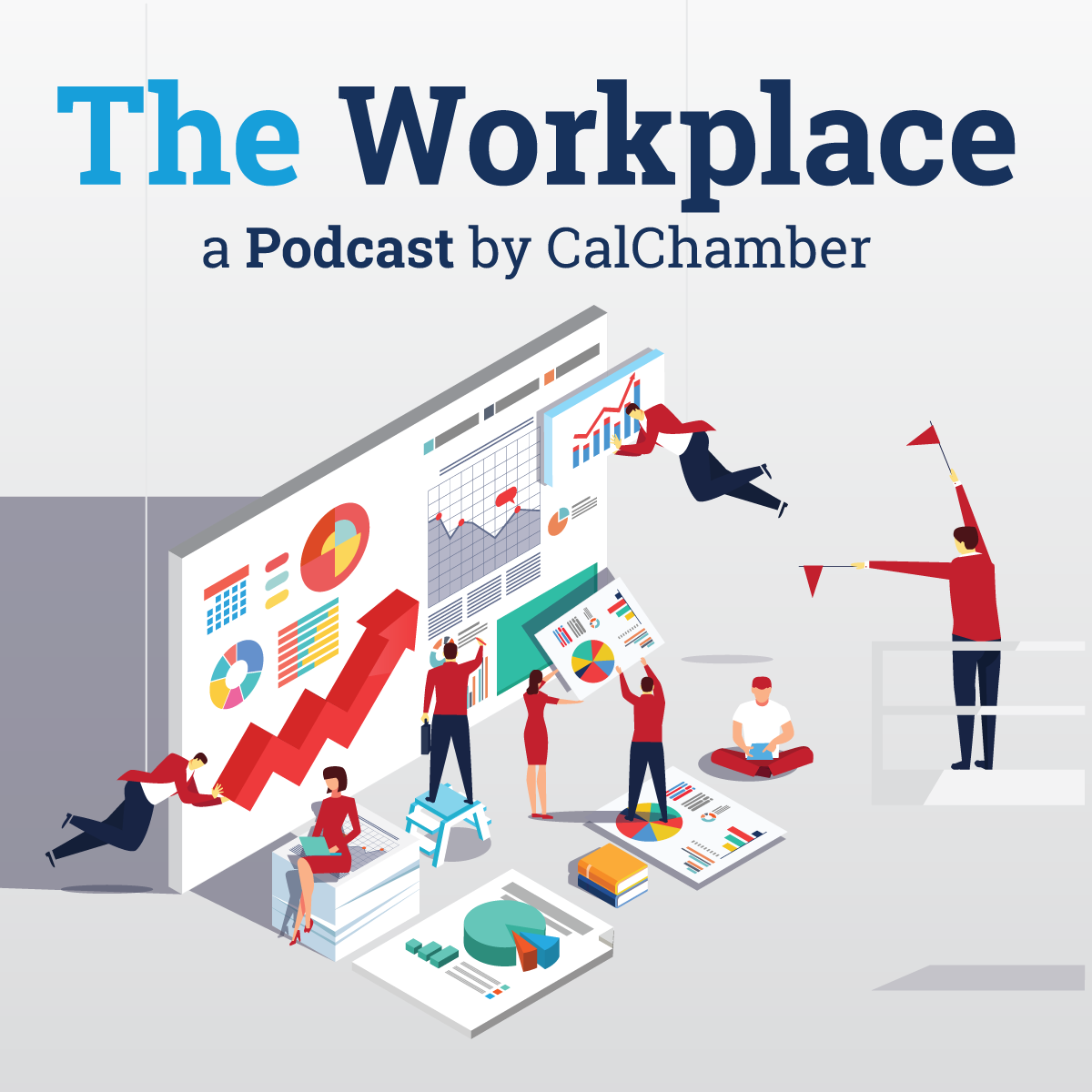 In Episode 105 of The Workplace podcast, CalChamber Executive Vice President and General Counsel Erika Frank and employment law experts Matthew Roberts and Bianca Saad remind employers about meeting California's harassment prevention training mandate and discuss AB 1963, a new mandatory reporting requirement that applies to employers who employ minors and have five or more employees.
Harassment Prevention Training
Before delving into the new requirements set forth by AB 1963, Frank reminds podcast listeners that a pretty big deadline recently passed in California. Employers with five or more employees must have provided harassment, discrimination and retaliation prevention training to their workers by January 1 of this year.
If an employer has not provided their employees with training, it is still better to be late than never, and employers should provide the training as quickly as they can, Roberts says. Not providing training may be used against an employer in the event that a harassment claim is filed by an employee.
"So, get that training in now even though you're late," he urges.
The mandate also requires that training is provided to all new or promoted employees within 6 months of hire or promotion.
A new component of the mandate that took effect on January 1 this year requires that employers provide harassment prevention training to their seasonal and temporary employees as well, Saad explains. The training must be provided within 30 calendar days of work being performed or within 100 hours worked—whichever occurs first.
If a worker is employed through a staffing agency, the staffing agency is responsible for providing the training. Due to joint employer considerations and other issues that may arise, however, Saad recommends that businesses ensure that the staffing agency they are using is aware of these new requirements and is in compliance.
The CalChamber offers a variety of sexual harassment prevention training courses and mandatory posters. For more information, visit store.calchamber.com/10032185/training/-sexual-harassment-training.
AB 1963: Mandatory Reporting
As briefly discussed in the last Workplace podcast, AB 1963 is a new law that took effect this year. The law applies to any employer with five or more employees who employs a minor, whether on a pay or voluntary basis, Roberts explains.
The law creates two categories of mandated reporters that must report child abuse if and when they see it. The new categories are:
• HR professionals working for the business; and
• Any frontline supervisor who directly supervises the work performed by the minor(s).
As part of the law, these mandated reporters must also receive training that covers specific topics such as identifying and reporting cases of child abuse and neglect, Saad explains.
Frank clarifies that this mandatory reporting training is separate from work permit requirements and separate from the mandatory harassment prevention training requirement discussed at the beginning of the podcast.
Free online Child Abuse Mandated Reporter training and other resources are offered by the California Department of Social Services at www.cde.ca.gov/ls/ss/ap/.