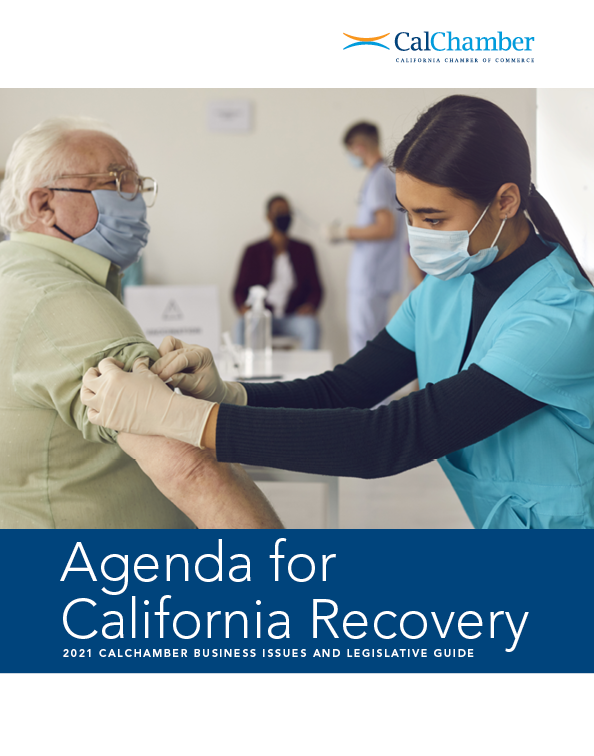 The California Chamber of Commerce 2021 Business Issues and Legislative Guide is available now on the CalChamber website at www.calchamber.com/businessissues.
This easy-to-reference publication presents ways to make California a better place in which to live, work and do business.
To make progress on the Agenda for California Recovery, the state should: stop taking California's success for granted; reduce the day-to-day cost of living for working Californians; and update laws to provide flexibility for employers and employees to meet the needs of the modern workforce.
Hard copies of the Guide are being mailed to CalChamber preferred and executive members who signed up to receive the hard copy Guide.
Additional hard copies are available for purchase ($20 each). Mail checks to California Chamber of Commerce, P.O. Box 1736, Sacramento, CA 95812-1736, Attn: Business Issues.
An e-book edition of the Guide, compatible with smartphones, tablets and desktop computers with an e-book reader installed, can be downloaded free at www.calchamber.com/businessissues. A PDF file also is available.
In addition, issue articles can be viewed as web pages and downloaded as individual PDF files.