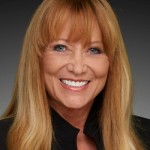 Do I have to have to file a workers' compensation claim every time one of my employees tests positive for COVID-19?
No. The new law in California that went into effect September 19, 2020 requires an employer to report a positive COVID-19 test to their workers' compensation carrier within three business days from when the employer knows or reasonably should have known that an employee has tested positive.
All the employer is required to do is to report a positive test result and the carrier will determine whether an "outbreak" has occurred, thereby triggering the presumption of a workplace injury.
Reporting Requirements
Employers must provide written notification to their claims administrator in writing via electronic mail or facsimile within three business days and include the following information:
• An employee has tested positive.
• The date that the employee tested positive, which is the date the specimen was collected for testing.
• The specific address or addresses of the employee's specific place of employment during the 14-day period preceding the date of the employee's positive test.
• The highest number of employees who reported to work at the employee's specific place of employment in the 45-day period preceding the last day the employee worked at each specific place of employment.
Civil Penalties for Non-Compliance
Under the new law, employers who fail to submit the required information or intentionally submit false or misleading information are subject to a civil penalty of up to $10,000, assessed by the Labor Commissioner.
Presumption
Although the new law contains a presumption that an employee who tests positive contracted the virus at work, the burden to overcome the presumption is on the employer.
For example, the employer may dispute the presumption by presenting evidence of preventative measures taken by the employer to reduce transmission. The employer may also present evidence of the employee's non-occupational risks of COVID-19 infection.
Good news for employers with remote workers—the presumption of COVID-19 workplace injury is not applicable to employees who don't leave their place of residence to work unless the employee provides specific in-home health care services.
Close Contact
The definition of "close contact" is 15 minutes of cumulative time within 24 hours.
An employer should investigate as soon as they become aware of a positive test result to determine where the employee may have been exposed, who they have been in close contact with, and whether other employees were exposed or tested positive.
In addition, if an employee tests positive, the employer is obligated to provide written notice within one business day to other employees who were in close contact with that employee.
Since these laws are already in effect, employers may want to contact their workers' compensation carrier to understand what their carrier requires so that they will be prepared with the information that their carrier needs to determine whether a positive test is going to be filed as a workers' compensation claim.
---
Column based on questions asked by callers on the Labor Law Helpline, a service to California Chamber of Commerce preferred and executive members. For expert explanations of labor laws and Cal/OSHA regulations, not legal counsel for specific situations, call (800) 348-2262 or submit your question at www.hrcalifornia.com.