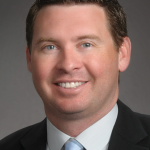 How do the federal COVID-19 leave laws adopted this year interact with related state laws, including pregnancy leave, the family rights act and baby bonding time for a married couple at our business?
Due to COVID-19, Congress enacted the federal Families First Coronavirus Response Act (FFCRA) that created a new paid sick leave and an Emergency Family and Medical Leave Act (EFMLA). Due to this, leave interactions have become more complicated. Let's dive into a recent question we received to review leave interactions.
"We employ a married couple who are expecting a baby. The pregnant employee gave us a doctor's note taking them off work for 8 weeks due to the pregnancy. The nonpregnant employee is currently taking EFMLA for 12 weeks because they lost child care due to COVID-19 for their other child. Both employees are eligible for leave under federal and state law. What are their leave rights going forward for the baby?"
Pregnancy Disability Leave
In California, employers with five or more employees must provide employees disabled by pregnancy with pregnancy disability leave (PDL).
Employees are eligible for up to four months of job-protected PDL. Because a doctor certified the pregnant employee as disabled for 8 weeks, the employee may use PDL during that time.
FMLA/CFRA
Under the federal Family and Medical Leave Act (FMLA), employers with 50 or more employees must provide 12 weeks of job-protected leave to employees with serious medical conditions who meet the following criteria:
• 12 months of service with the employer;
• 1,250 hours worked in the previous 12 months; and
• Work at a location with 50 or more employees within a 75-mile radius.
While the pregnant employee is out on PDL, the disability qualifies as a serious medical condition under the FMLA so their FMLA allotment runs at the same time as PDL. So, this pregnant employee will also be using 8 weeks of FMLA at the same time as her PDL use.
California also has a separate family and medical leave called the California Family Rights Act (CFRA). The eligibility requirements for CFRA are the same as FMLA.
However, an employee is not eligible for CFRA if they are disabled by pregnancy. Therefore, the pregnant employee on PDL will not be using any of their CFRA leave.
Families First Act
As discussed above, the FFCRA created an EFMLA leave entitlement. Employers with fewer than 500 employees nationally must provide up to 12 weeks of job-protected leave for an employee who cannot work or telework due to a school or child-care closure due to COVID-19 under EFMLA.
Time used under EFMLA counts against an employee's regular FMLA 12-week allotment as well, so the nonpregnant employee using 12 weeks of EFMLA has also exhausted any other leave available under the FMLA; however, time spent on EFMLA does not run concurrently with CFRA.
Baby Bonding
Both the FMLA and CFRA provide eligible employees with 12 weeks of job-protected leave to bond with a baby within one year of the birth. Because the various leaves our expecting employees have taken thus far do not run concurrently with CFRA, the parents will still be eligible for 12 weeks of baby bonding leave.
Because the employees both work for the same employer, the CFRA allows an employer to require the employees share the 12 weeks; so if one parent takes all 12 weeks, the other parent is not entitled to any leave.
---
Column based on questions asked by callers on the Labor Law Helpline, a service to California Chamber of Commerce preferred and executive members. For expert explanations of labor laws and Cal/OSHA regulations, not legal counsel for specific situations, call (800) 348-2262 or submit your question at www.hrcalifornia.com.