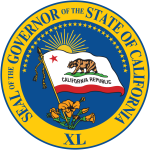 Governor Gavin Newsom this week signed emergency legislation to fight the coronavirus (COVID-19) and issued a series of executive orders on schools, goods deliveries, and safety net services.
On Wednesday, he announced a COVID-19 public awareness campaign and a website, www.covid19.ca.gov, that highlights information on how Californians can help prevent further spread of the virus and stay healthy. Resources for people affected by the outbreak, including paid sick leave and unemployment insurance, also are included.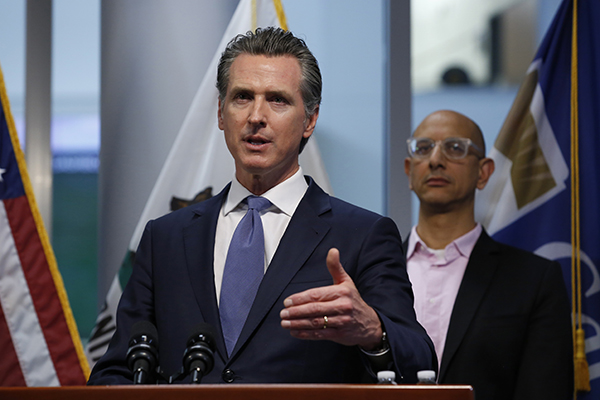 Emergency Legislation
The emergency legislative package provides $500 million in General Fund monies to help the state fight COVID-19 and authorizes increases of up to $1 billion. The bills are SB 89 (Committee on Budget and Fiscal Review) and SB 117 (Committee on Budget and Fiscal Review). The funding will:
• Increase hospital bed capacity and purchase medical equipment to combat the coming surge in COVID-19 patients;
• Protect hospitals, nursing homes, and other facilities most vulnerable to COVID-19 spread;
• Provide lifesaving services to Californians isolating at home;
• Support local government to reduce the spread of COVID-19 in homeless populations and provide safe beds for people experiencing homelessness; and
• Provide funding to clean child care facilities that remain open.
The package also provides $100 million Proposition 98 General Fund monies for personal protective equipment and cleaning for schools that remain open. It also allows schools to maintain funding despite service disruptions.
Guidance for K–12 Schools
At a March 17 news conference, the Governor raised the possibility that school closures could last into the summer.
The guidance materials created by the California Department of Education, the State Board of Education, and the California Health and Human Services Agency include information about distance learning and tools to promote remote learning.
Links to materials can be found on the Department of Education website, cde.ca.gov.
Goods Deliveries
The executive order signed March 18 aims to ease restrictions on commercial drivers supporting emergency relief efforts, and suspend certain existing laws for employers directly affected by COVID-19.
The order aims to address dwindling supplies of essential medical and sanitary items, and sudden changes in workforce needs that are affecting businesses across all industries.
In conjunction with the Federal Motor Carrier Safety Administration's emergency waiver announced last week to ensure the free flow of critical supplies and equipment, the March 18 executive order exempts interstate motor carriers that have an active U.S. Department of Transportation number and interstate operating authority from the requirement to hold an active Motor Carrier Property Permit pursuant to California Vehicle Code Section 34620, while conducting intrastate transportation within California in support of emergency relief efforts.
In addition, drivers may be permitted or required to exceed the hours-of-service limits (California Vehicle Code Section 34501.2; California Code of Regulations, Title 14, Section 1212.5) while operating a vehicle engaged in interstate or intrastate transportation, in support of emergency relief efforts.
This includes, but is not limited to, transportation to meet immediate needs for:
• Medical supplies and equipment related to the testing, diagnosis and treatment of COVID-19;
• Supplies and equipment necessary for community safety, sanitation, and prevention of community transmission of COVID-19, such as masks, gloves, hand sanitizer, soap and disinfectants;
• Food for emergency restocking of stores.
• Equipment, supplies and persons necessary to establish and manage temporary housing, quarantine, and isolation facilities related to COVID-19;
• Persons designated by federal, state or local authorities for medical, isolation or quarantine purposes; and
• Persons necessary to provide other medical or emergency services, the supply of which may be affected by the COVID-19 response.
Notice of Layoffs/Closures
The March 18 executive order also recognizes that employers throughout the state have had to close rapidly without providing their workers the advance notice required under California law, either in response to local directives or in an effort to stem the spread of COVID-19.
In response, the executive order suspends, starting March 4, 2020, Labor Code Sections 1401 (a), 1402, and 1403 for an employer that orders a mass layoff, relocation or termination at a covered establishment on the condition that the employer:
• Gives the written notices specified in Labor Code Section 1401 (a)–(b);
• Gives as much notice as is practicable, and, at the time notice is given, provides a brief statement of the basis for reducing the notification period;
• Orders such a mass layoff, relocation, or termination that is caused by COVID-19-related "business circumstances that were not reasonably foreseeable as of the time that notice would have been required;" and
• For written notice given after the date of the executive order, in addition to the other elements detailed in Labor Code Section 1401(b), such written notice must contain the following statement: "If you have lost your job or been laid off temporarily, you may be eligible for Unemployment Insurance (UI). More information on UI and other resources available for workers is available at labor.ca.gov/coronavirus2019."
The Labor and Workforce Development Agency is expected to provide further guidance by March 23, 2020.
More information about the portion of the executive order dealing with the California Worker Adjustment and Retraining Notification (WARN) Act is covered in the California Chamber of Commerce HRWatchdog blog, hrwatchdog.calchamber.com.
CalChamber Web Page
The CalChamber has put together a resources page for employers at www.calchamber.com/coronavirus. The web page, updated regularly, brings together relevant CalChamber articles and links to federal, state and local government resources.