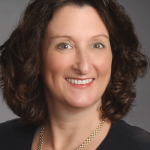 Do employees have a right to use bereavement leave after a miscarriage?
Employers are not required by law to offer bereavement leave to their employees. If an employer chooses to offer bereavement leave, the policy should communicate how much time is allowed, which family members or close friends are covered by the policy and whether the time off is paid or unpaid.
Because bereavement leave is not required by law, there is no requirement to allow an employee to use it after a miscarriage. Employers should consider whether they will allow the use of bereavement leave in this situation.
If the policy allows the use of bereavement leave after a miscarriage, such leave should be offered equally regardless of the gender of the employee.
Other Time Off Options
In addition, an employee could be entitled to time off work as a result of experiencing a miscarriage under a number of other laws, such as California's mandatory paid sick leave.
An employee who experiences a miscarriage also may be legally entitled to time off under California's pregnancy disability leave (PDL) laws. PDL provides protected leave when an employee is disabled by pregnancy, which may include recovering from a miscarriage.
If the employee is also eligible for leave under the federal Family and Medical Leave Act (FMLA), FMLA would run concurrently with the PDL because a miscarriage may be considered a serious health condition.
Reasonable Accommodation
Finally, reasonable accommodation may need to be provided to an employee whose miscarriage results in a disability (defined as an impairment that limits a major life function).
For example, an employee who experiences debilitating depression following a miscarriage could be entitled to time off as an accommodation under the Americans with Disabilities Act and California's Fair Employment and Housing Act.
---
Column based on questions asked by callers on the Labor Law Helpline, a service to California Chamber of Commerce preferred and executive members. For expert explanations of labor laws and Cal/OSHA regulations, not legal counsel for specific situations, call (800) 348-2262 or submit your question at www.hrcalifornia.com.