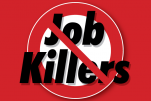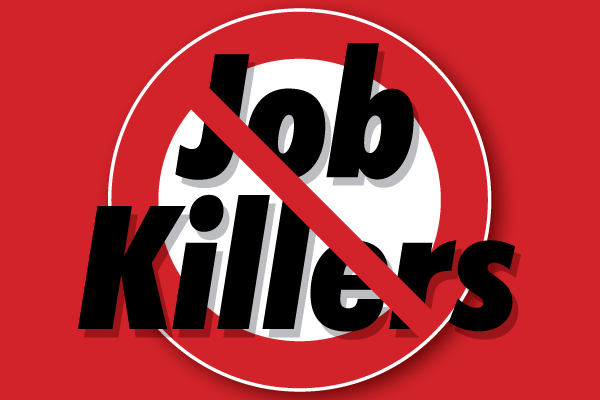 A California Chamber of Commerce-opposed job killer bill that will profoundly change unemployment insurance (UI) in California and create long-term costs for the state and businesses awaits action in the Senate.
AB 1066 (Gonzalez; D-San Diego) will provide unemployment benefits to striking workers even though they are not looking for work and have a job waiting for them once the labor dispute is resolved.
The bill is a sharp departure from more than 70 years of precedent in California, allowing employees on strike to receive UI benefits if the strike lasts more than four weeks.
The CalChamber identified AB 1066 as a job killer because it will expose employers to a significant cost increase during a time in which they are already struggling with the financial impact of labor negotiations and a strike, thereby jeopardizing the employers' ability to maintain existing jobs and wages as well as the increased wages and benefits demanded by the union.
In opposing AB 1066, the CalChamber and a coalition of employer groups and local chambers of commerce point out that:
AB 1066 politicizes unemployment benefits. Whereas the UI system had previously been a neutral factor in labor disputes, AB 1066 will penalize employers for strikes, regardless of the facts of the labor dispute.
AB 1066 would create additional solvency issues for the California UI system. After 2008, California's UI Trust Fund became insolvent and was forced to take out federal loans. Those loans added hundreds of millions of dollars in costs to the state's general fund each year, and were finally repaid in 2018. By potentially adding the members of entire unions to the unemployment rolls, AB 1066 will push California's UI fund toward insolvency once again.
AB 1066 will burden even nonstriking workplaces. Because AB 1066 burdens the entire UI fund, even employers whose workers do not strike will face increased costs from being forced to pay increased UI premiums.
AB 1066 has been assigned to the Senate Labor, Public Employment and Retirement Committee. No hearing date has been set.