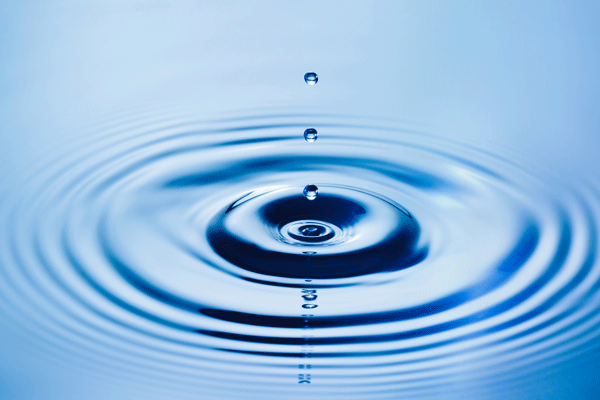 More water is available in the Sierra snowpack this year than last due to the January storms, according to the state Department of Water Resources (DWR).
At the second Phillips Station snow survey of 2019 on January 31, DWR staff found that the snowpack was 98% of average for the location. Statewide, the Sierra snowpack is 100% of average, according to DWR.
The manual survey recorded 50 inches of snow depth and a snow water equivalent (SWE) of 18 inches, which is 71% of average for this location.
Snow water equivalent is the depth of water that theoretically would result if the entire snowpack melted instantaneously. That measurement allows for a more accurate forecast of spring runoff.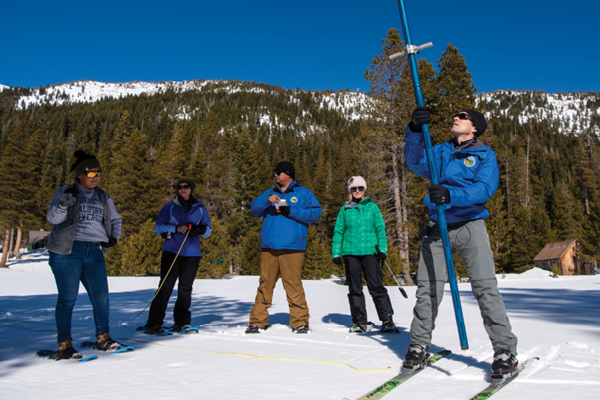 Higher than 2018
By comparison, on February 1, 2018, measurements at Phillips Station revealed an SWE of 2.6 inches, only 14% of the early-February average. Last year at this time, measurements at this location were at 30% of average.
Results from snow surveys like the one conducted on January 31 at Phillips Station are critical to the management of California's water. More than 50 local, state, and federal agencies work together as part of the Cooperative Snow Surveys Program to collect data from more than 300 snow courses throughout California.
On average, the Sierra snowpack supplies about 30% of California's water needs as it melts in the spring and early summer to meet water demands in the summer and fall.
Historical Data
DWR has conducted manual snow surveys at Phillips Station since 1964, recording both depth and snow water equivalent.
DWR conducts five snow surveys each winter—near the first of January, February, March, April and May—at Phillips Station in the Sierra Nevada, about 90 miles east of Sacramento, just off Highway 50 in El Dorado County near Sierra-at-Tahoe.
The Phillips snow course is one of hundreds that will be surveyed manually throughout the winter. Manual measurements augment the electronic readings from about 100 snow pillows in the Sierra Nevada that provide a current snapshot of the water content in the snowpack.