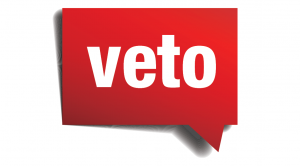 Governor Edmund G. Brown Jr. has vetoed two California Chamber of Commerce-opposed health care bills that would have increased health care premiums if signed into law.
Governor Brown recently vetoed:
• AB 2384 (Arambula; D-Kingsburg) sought to mandate medication-assisted treatment for opioid abuse disorders and would have eliminated all quality control and cost containment mechanisms for the treatment, all of which would have significantly increased the cost of health care. The bill is a former job killer.
• SB 399 (Portantino; D-La Cañada Flintridge) would have increased costs and undermined the ability of health care issuers to promote and manage applied behavioral analysis for children with autism by making a number of changes to how the autism services are provided.
AB 2384: Prohibits Tools to Control Costs, Protect Consumers
AB 2384 would have eliminated a number of mechanisms that control costs and provide consumer protections. As an example, without utilization tools, patients could shift to higher-priced treatments and away from lower-priced treatments with the higher-priced treatment not providing benefits commensurate with the costs.
Also, consumer protections are eroded with the elimination of the tools health insurers use to maintain quality. For example, AB 2384 mandates an insurer to reimburse for a drug regardless of whether it was clinically appropriate for the patient.
Employers and individuals already are facing significant increases in health insurance premiums. In fact, Covered California has announced the 2019 weighted average rate increase for individuals to be 8.7%. Over the last 5 years, Covered California's cumulative weighted average rate increase for individuals has been 42.6%. This mandate would have fallen solely on individuals, and small and medium employers because most large employers are self-insured and not subject to this mandate.
It also would have encouraged employers that can move to self-insurance to do so as a way to avoid the mandate. The shift to self-insured employers away from insured employers leaves a smaller pool of employers over which to spread the costs of the mandate. Increasing premiums would have driven healthy risk out of the market, leaving fewer to pay for this mandate.
Finally, AB 2384 did not prevent the practice of overprescribing, but rather placed the cost burden of treating the problem solely on individuals, and small and medium employers.
In his veto message, Governor Brown wrote, "While the drugs specified in this bill are useful to treat opioid addiction, I'm not willing to eliminate requirements that may be in the best interest of patients."
SB 399: Revised Standards
SB 399 would have revised qualification standards for providers of behavioral health treatment for individuals with autism.
Specifically, the bill would have: 1) prohibited issuers from denying or reducing coverage for applied behavioral analysis when parents or caregivers cannot participate; 2) expanded a benefit mandate; and 3) potentially shifted costs from schools to private insurance coverage.
While well-intentioned, SB 399 would have undermined the ability of health care issuers to promote and manage the use of applied behavioral analysis for children with autism, thereby adding to the problem of rising health care costs and making it harder for Californians to access other important care.
An analysis of prior versions of the bill by the California Health Benefits Review Program (CHBRP) concluded that this mandate would result in an increase in total net annual premiums and enrollee expenses by more than $3.7 million.
In addition, SB 399 could have shifted costs from schools to the private insurance market. Although the bill states that health plans are not required to reimburse for services delivered by school personnel, the language left unclear whether the health plans would be required to pay for services if the services provided by the school were insufficient or if the school directed the parent to access the health plan services. Those costs would have been passed on to enrollees and purchasers.
With the significant cost pressures already facing California businesses, the uncertainty in health care policy at the federal level, the 2019 premium increase, and the cumulative increase over the last 5 years, the CalChamber argued that California should not increase costs of health care coverage for employers and enrollees.
Governor Brown wrote in his veto message, "Standards for autism providers were updated last year. I'm not inclined to revise them again."