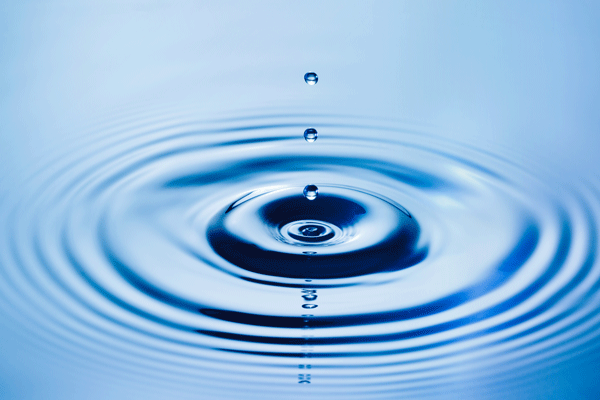 The California Water Commission is in the middle of reviewing applications from a dozen water projects statewide for funding from Proposition 1, the measure approved by voters in 2014 to provide $2.7 billion for investments in new water storage projects.
As Governor Edmund G. Brown Jr. wrote in the ballot arguments supporting Proposition 1: "Water storage is key and we haven't added any new storage in 30 years. Proposition 1 carefully invests only in the most cost-effective storage projects."
Project Reviews
Nevertheless, in early February 2018, all 12 projects submitted to the Commission were found unacceptable for funding. Reaction to the pronouncement was swift and critical.
Project proponents and their supporters peppered the Commission at the public hearing with questions relating to why their projects scored so poorly. Letters flooded into the Commission asking for the same information.
Ultimately, the Commission opened a three-week window for appeals. Applicants were invited to have an individual one-hour session with Commission staff to clarify what information was lacking in their proposals. All but two applicants submitted additional information during the window.
Chairman Armando Quintero stated that the Commission is anxious to get the money out the door but needed more information, hence the additional three-week timeframe for clarification and the ability to resubmit with additional information.
'Public Benefits'
The problem seems to be how to quantify the "public benefits" with an emphasis on eco-system improvements that help the Sacramento-San Joaquin Delta. The $2.7 billion of storage money in the proposition can fund only those benefits.
Some benefits, like flood control improvements, are easier to quantify and assign a dollar value. Other project elements, like placing a monetary value of a returning salmon or the improvement provided by being able control water temperature in a river or send replacement water from another source are not so easy to quantify.
The Commission plans on announcing which projects will receive funding in June.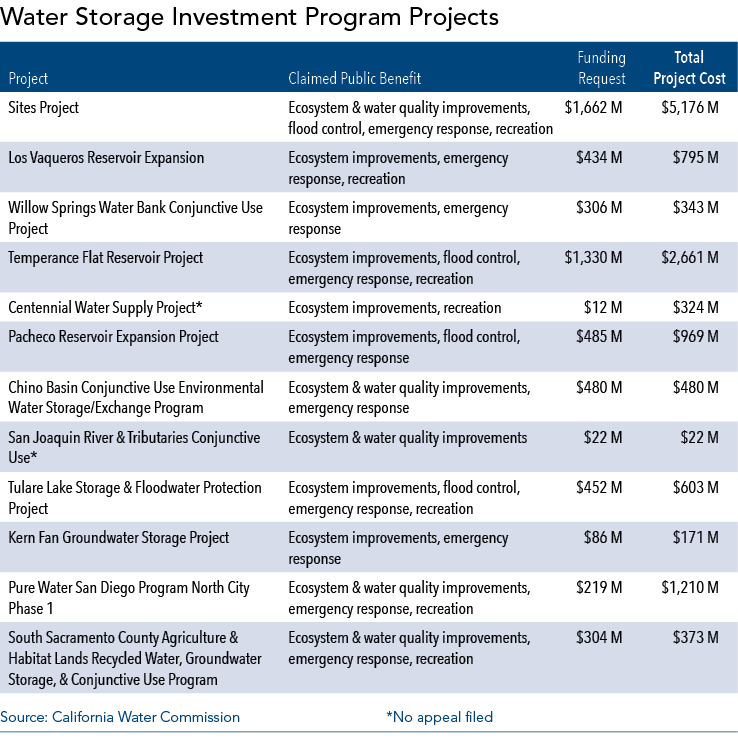 CalChamber Support
The California Chamber of Commerce supported the water bond based on the $2.7 billion water storage components. Storage is needed to control the amount and timing of water flowing through the Delta to meet endangered species requirements, which affects the amount of contracted water available for farmers and cities downstream.
Storage capacity also provides the opportunity to store more water in wet years to offset needs in drier years. Groundwater and surface water projects qualify for funding.
The CalChamber urges the Commission to be transparent in its requirements for project funding so that applicants in this highly technical process can be certain to provide all the data needed for commissioners to make informed decisions.
More information on the water storage projects, applications, hearings and more is available at the Commission website, www.cwc.ca.gov.