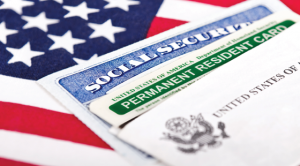 On September 5, U.S. Attorney General Jeff Sessions announced that the Department of Homeland Security will terminate the Deferred Action for Childhood Arrivals (DACA) program. DACA will expire on March 5, 2018.
The administration has requested new legislation to replace DACA, but, for now, the program is set to expire in less than six months, which will affect approximately 800,000 "dreamers" DACA covers.
Both the federal U.S. Citizenship and Immigration Services (USCIS) and the state Labor and Workforce Development Agency (LWDA) have released information for employers on what this means for verifying eligibility to work in the United States. Once their employment authorization has expired, "dreamers" will not be eligible for employment in the U.S.
Federal law requires all employers to verify that an individual is authorized to work in the United States through the Form I-9 process.
Phasing Out DACA
DACA benefits are provided on a two-year basis. According to the USCIS, individuals who currently have employment authorization documents (EADs) issued under the DACA program can keep their EADs until they expire.
Some DACA individuals will be eligible to have their EADs renewed if they meet set timelines. During the six-month window leading up to March 5, 2018, the USCIS will, on a case-by-case basis:
• Adjudicate DACA applications received on or before September 5, 2017. Initial DACA applications after this date will not be processed.
• Adjudicate DACA renewal requests for EADs set to expire between September 5, 2017 and March 5, 2017 as long as the renewal request is received by October 5, 2017.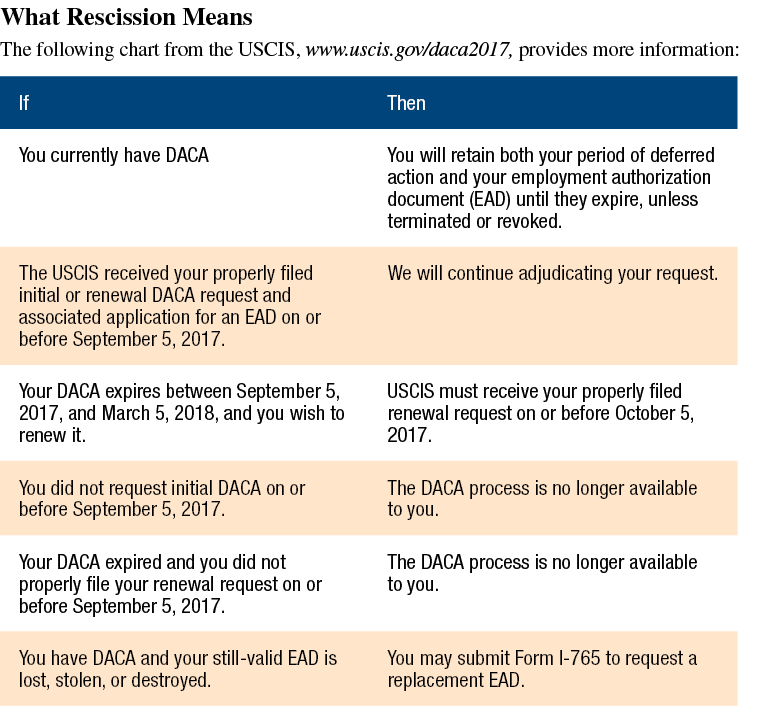 EADs and Your Obligations
According to the USCIS, employers can continue to employ DACA recipients until their EADs expire, unless the EADs are terminated or revoked. You also can't refuse to accept a valid EAD or terminate an employee simply because the EAD has a future expiration date.
Once an individual's EAD expires, the individual is not authorized to work. Frequently Asked Questions released by the Department of Homeland Security confirm this. Employers generally track EAD expirations and can't employ someone without a valid EAD.
Employers are required to reverify employment eligibility when an employee's EAD expires, but reverification prior to that time can be an unlawful immigration practice.
Employers should not be reverifying unexpired EADs or combing through all of their employees' Forms I-9 and asking for reverification.
The California LWDA recently emphasized this point in a press release stressing that work reverification is not immediately required with the DACA decision. Again, the obligation to reverify kicks in once the EAD expires.
"Any action or attempt by employers to re-investigate or re-verify work authorization documents in order to retaliate against any immigrant worker is unlawful in California," said LWDA Secretary David M. Lanier.
Under California Labor Code Section 1019.1, it's unlawful to "[a]ttempt to reinvestigate or reverify an incumbent employee's authorization to work using an unfair immigration-related practice." The penalty for each violation of this law can be up to $10,000.
This can be a tricky area for employers to navigate and employers with any questions will want to consult an immigration or labor and employment attorney. California takes any unlawful immigration practices seriously, and it is important to make sure you are meeting obligations under both federal and state law.
The California Chamber of Commerce and its HRWatchdog blog will provide future updates as information on DACA and employment eligibility becomes available.