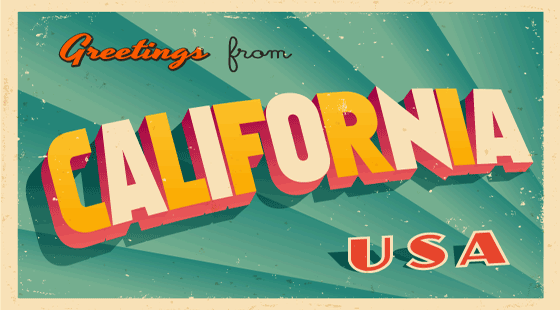 California's travel industry grew for the seventh consecutive year since the 2007–2009 recession, according to a May report prepared for Visit California and the Governor's Office of Business and Economic Development (GO-Biz).
The report notes that while most travel spending and related economic impacts occur within the state's metropolitan areas, the travel industry is still important throughout California. The report's preliminary results indicate that total direct travel spending was $126.3 billion in 2016, representing a 3.2% increase over 2015 in inflation-adjusted dollars.
The industry also saw a 3.4% surge in jobs. Counties with less total employment have a bigger share of travel-generated employment.
Tax Revenue Impacts
Last year, California benefited from a 3.8% increase in tax revenue thanks to the travel sector. More than 70% of the tax revenue was paid by visitors, and the remainder was paid by travel industry employees and businesses.
The report's authors write that the industry contributes more tax revenue to state and local governments than would be expected based on the size of the industry.
Gross domestic product (GDP) and employee earnings represent about 2.5% of the state economy, yet the travel industry generated 4.3% of tax revenue in the 2016 fiscal year, according to the report.
"Not only are most travel industry goods and services taxed at the point of sale, but a large share of these commodities (lodging and motor fuel) are taxed at rates that are greater than the general sales tax. Furthermore, a large share of these taxes is not borne by California residents," the report states.
International Visitors
The share of international travel in California has flattened over the last two years, after substantial increases in previous years. In 2016, $6 out of $10 spent at California visitor destinations was attributable to residents of other states and countries.
According to the report, this is consistent with national trends as the foreign share of U.S. internal travel declined by more than a full percentage point from 2015 (18.2%) to 2016 (17.1%). This stagnation is due to decreased visitation and the strength of the U.S. dollar. The value of foreign currencies has fallen relative to the U.S. dollar, not only discouraging travel to the U.S., but also affecting how much money foreign travelers can spend in the U.S.
Other Highlights
Other report highlights include the following:
• Domestic Travelers. More domestic visitors came to California in 2016 than in previous years. During the last three years, visitor arrivals on domestic flights increased at 5.7% per year. Yet in 2016, visitor air travel on domestic flights (36.9 million) increased by 7.2% over the previous year. Room demand increased by 1.8% for the year.
• Secondary Impacts. Re-spending of travel industry income by businesses and employees produces secondary effects. In 2016, these secondary impacts were 749,200 jobs with earnings of $46.1 billion. Total (direct and secondary) employment was 1.8 million jobs with earnings of $91.5 billion.
• Gross Domestic Product. The California travel industry's GDP was $68.6 billion in 2016. This represents about 2.5% of total state GDP.
• Ports of Entry. Overseas arrivals at California ports of entry increased by 11.7% for the year ending in June 2016.
Travel Sector
Travel in California is a multibillion-dollar industry, represented by retail and service firms, including lodging establishments, restaurants, retail stores, gasoline service stations, and other types of businesses that sell products and services to travelers. The money that visitors spend on various goods and services while in California produces business receipts at these firms, which in turn employ California residents and pay their wages and salaries.
State and local government entities benefit from travel as well. The state government collects taxes on the gross receipts of businesses operating in the state, as well as sales-and-use taxes levied on the sale of goods and services to travelers. Local governments also collect sales-and-use taxes generated from traveler purchases.
Full Report
The travel report, prepared by Dean Runyan Associates, Inc., is available for download at www.industry.visitcalifornia.com.