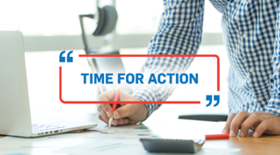 The new federal overtime rule, its effects on how California employers pay their employees, and how employers can prepare for the change are the subject of a free white paper available from the California Chamber of Commerce.
In addition, an upcoming CalChamber webinar examines the new federal overtime rule, along with state and local requirements on overtime and minimum wage.
Until recently, California employers generally were not concerned with federal overtime requirements because California's duties and salary tests for certain key exemptions were more stringent than federal requirements.
That changes as of December 1, when the federal salary requirement for the administrative, executive and professional exemptions will exceed California's salary test.
The new federal minimum salary threshold for an employee to be exempt from overtime will increase to $913 per week (amounting to $47,476 annually for a full time employee). The current minimum monthly salary threshold in California is two times the state minimum wage, which amounts to $41,600 a year for a full time employee.
When state and federal overtime laws apply, employers must follow whichever is more protective of employees.
What does this new law mean for California employers? Do you increase salaries or reclassify employees? The question involves numerous issues, so it's not a clear-cut decision.
White Paper
What California Employers Need to Know About the New Federal Overtime Rule is available for CalChamber members on HRCalifornia. Nonmembers can sign up to download the white paper at calchamber.com/fedovertime.
CalChamber's white paper covers:
• How the new rule affects the federal salary test;
• Whether the federal rule relating to bonuses, commissions and highly compensated employees applies;
• Steps you can take to prepare; and
• Much more.
Upcoming Webinar
On Thursday, October 20, CalChamber employment law experts will present a webinar on Complying with New Federal, State and Local Overtime and Minimum Wage Rules.
For more information or to register, visit calchamberstore.com.