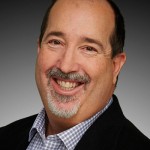 Last July 1, my company gave all of our employees 24 hours of sick leave in a lump sum in order to comply with the new sick leave law. I have had several employees approach me and ask if they can be cashed out of the sick leave hours they have not used this year. Can I cash out the remaining sick leave balances, or must the employees lose their unused sick leave hours?
The Healthy Families, Healthy Workplaces Act (Act) provides annual paid sick leave for employees. Specifically, employers must provide employees at least three days or 24 hours of sick leave each year. The employer may designate the 12-month period that comprises the "year" to use the paid sick leave provided. Sick leave is not a wage under California law; therefore the Act does not require employers to cash out sick leave either during employment or at the time of separation from employment.
The Act does not directly address the situation in which an employer might wish to cash out employees for their unused sick leave. However, the Labor Commissioner, in her Paid Sick Leave FAQ, provides the following:
Question: Do I have the right to cash out my unused sick days, like I can with vacation and paid time off?
Answer: No, not unless your employer's policy provides for a payout. If you leave your job and get rehired by the same employer within 12 months, you can reclaim (restore) what you had accrued in paid sick leave, provided it was not paid out pursuant to a paid time off policy at termination.
Thus, in the situation where the employer has provided its employees with a lump sum of sick leave, there is nothing in the Act that would specifically preclude an employer from giving its employees the cash value of the year's unused sick leave at the end of the 12-month period, so long as the employee has had 12 months to use the lump sum of paid sick leave provided. Use caution and consult with legal counsel in preparing a policy that provides payout of any benefit.
Example: Company X has designated July 1 – June 30 as its 12-month period for purposes of the Act and provides 3 days or 24 hours as a lump sum of sick leave each year on July 1. In consultation with counsel, Company X's paid sick leave policy allows for payout of any unused paid sick leave. On June 30, 2016, Jay has 24 hours of sick leave in his bank as he has not taken any sick time off during the year. Company X may pay Jay for the 24 hours of unused paid sick leave. On July 1, 2016, Jay must get 24 hours of paid sick leave in his paid sick leave bank to use between July 1, 2016 and June 30, 2017.
It must be noted that this issue is significantly more complicated for an employer using the accrual-based method for providing sick leave. Therefore, before considering cashing out accrued sick leave, we strongly recommend consulting with legal counsel.
Note: Revised on July 5 to present FAQ from the Labor Commissioner and an example of a payout of unused sick leave for a hypothetical company.
---
The Labor Law Helpline is a service to California Chamber of Commerce preferred and executive members. For expert explanations of labor laws and Cal/OSHA regulations, not legal counsel for specific situations, call (800) 348-2262 or submit your question at www.hrcalifornia.com.