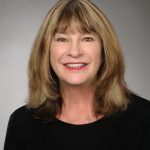 We are a small employer (22 employees). Our employee has been on disability for two months. I know we can't terminate her while she's on disability, but what are our options?
First, please note that the federal Family Medical Leave Act (FMLA) and the California Family Rights Act (CFRA) do not apply to you because you have fewer than 50 employees.
At one point, simply being on disability did not afford job protection on its own. Recent changes to the California regulations on disabilities have changed that position, however (see the Department of Fair Employment and Housing website, www.dfeh.ca.gov).
One of the "reasonable accommodations" under the Fair Employment and Housing Act is a leave of absence. Even employers with fewer than 50 employees need to make an effort to provide a paid or unpaid leave for treatment and recovery.
Although the recent regulations give some definition as to what is a reasonable accommodation, there is no guidance as to how long of a leave would be considered acceptable. This must be decided on a case-by-case basis, and several factors come into play, including, but not limited to:
• The length of time requested;
• How critical is the individual's job.
• How large is the company;
• How busy is the company (given seasonal issues).
Other issues to consider are any policies in your employee handbook, and any past practices. If you have handled requests for time off for other employees in the past, those can be considered precedent.
It is always wise to seek counsel in making these critical decisions. The various governmental entities that evaluate these situations are increasingly sensitive, and employers should be similarly responsive.
---
The Labor Law Helpline is a service to California Chamber of Commerce preferred and executive members. For expert explanations of labor laws and Cal/OSHA regulations, not legal counsel for specific situations, call (800) 348-2262 or submit your question at www.hrcalifornia.com.