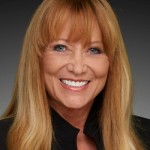 Can an employer accept a temporary driver license as a document for Form I-9 purposes?
Yes, according to the U.S. Citizen and Immigration Services (USCIS) website, a state-issued temporary license is acceptable.
For Form I-9 purposes, an employee must present original documents that establish both identity and work authorization. An original driver license is an acceptable document to establish identity.
When an employee applies for or renews a driver license and completes the application or renewal process in California, he/she will be issued a temporary driver license good for 60 days until he/she receives the original replacement license in the mail.
Temporary Driver License
The USCIS recently posted an update to its website that deals with the acceptability of state-issued temporary driver licenses. According to the update, a temporary license is an acceptable identity document provided the following is included:
"A state-issued temporary driver's license is an acceptable Form I-9 List B document if it contains a photograph or identifying information such as name, date of birth, gender, height, eye color, and address. Any conditions on the temporary driver's license, such as that the expired license must accompany the temporary driver's license for it to be valid, must be followed." (Last Reviewed/Updated: 11/25/2014)
Form I-9 Guidance
The California Chamber of Commerce Labor Law Helpline addresses many member questions relating to the I-9 form, process and documents.
In addition, employers may access the Handbook for Employers: Guidance for Completing Form I-9 at the USCIS website, www.uscis.gov.
---
The Labor Law Helpline is a service to California Chamber of Commerce preferred and executive members. For expert explanations of labor laws and Cal/OSHA regulations, not legal counsel for specific situations, call (800) 348-2262 or submit your question at www.hrcalifornia.com.