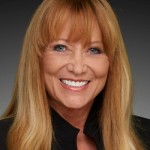 What are the new requirements for "abusive conduct" training, also referred to as anti-bullying, and do we have to train all employees?
As of January 1, 2015, a new state law (AB 2053) went into effect requiring that supervisors receive prevention training on abusive conduct as part of the mandatory two-hour interactive training on sexual harassment prevention that covered employers are required to provide to supervisors within six months of becoming a supervisor and once every two years thereafter.
Existing Obligation
Since January 1, 2005, companies with 50 or more employees have had an existing obligation to provide supervisors with training and education on harassment prevention.
An employer that has fewer than 50 employees in California is covered if it employs a total of 50 employees nationwide. The requirement to train supervisors, however, applies only to supervisors located in California or to those who supervise California employees.
Future Training
As of January 1, 2015, employers are required to add a new component to their sexual harassment prevention training to include prevention of abusive conduct. This new component applies to any required training provided after January 1, 2015.
This new law does not require all supervisors to be retrained immediately; it simply adds the "abusive conduct" requirement to all future scheduled training.
The new law, Government Code Section 12950.1, defines "abusive conduct" as:
". . . conduct of an employer or employee in the workplace, with malice, that a reasonable person would find hostile, offensive, and unrelated to an employer's legitimate business interests. [It] may include repeated infliction of verbal abuse, such as the use of derogatory remarks, insults, and epithets, verbal or physical conduct that a reasonable person would find threatening, intimidating, or humiliating, or the gratuitous sabotage or undermining of a person's work performance. A single act shall not constitute abusive conduct, unless especially severe or egregious."
Malice is defined by the Merriam-Webster Dictionary as a desire to cause harm, pain, injury or distress to another without legal justification or excuse. Employers still have the right to correct and discipline employees and to administer personnel policies. However, verbal abuse, derogatory remarks and insults if severe, egregious or repetitive that a reasonable person would find threatening, intimidating or humiliating now may be viewed as abusive conduct.
Moreover, this new law does not create a new private right of action unless the abusive conduct amounts to discrimination or harassment.
It is important for employers to train their supervisors so that they are aware of this new provision and how their conduct may be construed.
CalChamber Training
The new requirement is included in the California Chamber of Commerce California Harassment Prevention Training 2 Hour Supervisor Version. More information is available at the CalChamber Store, www.calchamberstore.com.
---
The Labor Law Helpline is a service to California Chamber of Commerce preferred and executive members. For expert explanations of labor laws and Cal/OSHA regulations, not legal counsel for specific situations, call (800) 348-2262 or submit your question at www.hrcalifornia.com.