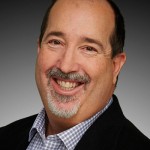 Our payroll company had some issues a couple of weeks ago, and as a result we ended up paying our employees seven days after the regular payday. Do we owe each employee an additional seven days of pay as a penalty for the late payment of their wages?
The short answer is "no," you are not responsible to pay each of your employees seven days of pay because you were late paying wages during their employment. You are, however, subject to a different penalty for late payment of wages during employment.
If you fail to pay all wages due to an employee at the time the employee leaves your employment, you would be subject to a "waiting time penalty" equivalent to one day of pay for each day the employer delays in getting all of the wages due to the employee. California Labor Code Section 203 requires the waiting time penalty, but caps the penalty at 30 days of wages.
In your situation, the employer failed to pay wages to its employees during their employment. Under these circumstances, California Labor Code Section 210 requires a penalty of $100 (per employee) for the first violation, and $200, plus 25% of the monies withheld (per employee) for each subsequent violation.
Before 2020, only the state was entitled to receive these penalties (or an employee could pursue them through a Private Attorneys General Act (PAGA) claim), but starting in 2020, employees were given a private right of action to receive these penalties by filing a claim under Labor Code Section 98 with the California Labor Commissioner's office.
Hopefully, this is the first and last time your company has failed to pay its employees during the period of their employment. Even if your company can afford the $100 per employee penalty, as soon as you have had a second violation, the penalties ratchet up with either the state or the employee being allowed to recover a percentage of the monies withheld.
If you have not already addressed the situation with your payroll company, it is important that you take steps now to protect your company from further penalties.
---
Column based on questions asked by callers on the Labor Law Helpline, a service to California Chamber of Commerce preferred members and above. For expert explanations of labor laws and Cal/OSHA regulations, not legal counsel for specific situations, call (800) 348-2262 or submit your question at www.hrcalifornia.com.