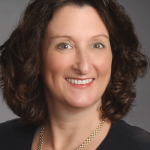 I know there's a new Form I-9 to verify eligibility to work in the United States. When do I need to start using it and what specific changes should I be paying attention to?
The new Form I-9 was released by the U.S. Citizenship and Immigration Services agency (USCIS) on August 1, 2023, and employers must begin using the new version no later than November 1, 2023. Note that there is no need to complete new forms for current employees simply because an updated form has been issued.
Important Changes
While there were more than a dozen changes made to the form and instructions, employers should pay particular attention to the following:
• Some Fields Have Been Moved to Standalone Supplement Pages: The latest version of Form I-9 has been condensed down to one fillable page, with the lists of acceptable documents on a second page. The Preparer/Translator Certification section on the previous version was moved to a separate standalone "Supplement A" that employers can use when necessary, and the Reverification section (formerly Section 3) was moved to a separate standalone "Supplement B" that can be used for rehires and reverification of documents. Employers can simply attach these supplements when needed to the Form I-9 that was completed at the time of hire.
• Fillable on Mobile Devices: Form I-9 can now be filled out on tablets and mobile devices by downloading it onto the device and opening it in the free Adobe Acrobat Reader app.
• No More "N/A" in Blank Fields: In the past, employers were required to write "N/A" in most fields that were left blank, even those that were optional to complete such as an employee's email address and phone number. Instructions for the new Form I-9 say that "employees must provide their current legal name, complete address, and date of birth" but that "if other fields do not apply, leave them blank." Thus, employers should no longer put "N/A" in blank fields.
• Remote Inspection Checkbox: A checkbox was added so that employers who use E-Verify can indicate whether they have remotely examined Form I-9 documents. Note that remote inspection is now permitted only for employers who use E-Verify. For more information about the new remote inspection rules, see our HR Watchdog blog "E-Verify Users Allowed to Electronically Inspect Form I-9 Documents" at https://hrwatchdog.calchamber.com/2023/07/e-verify-users-allowed-to-electronically-inspect-form-i-9-documents/.
• Expired Documents May Not Actually Be Expired: It has always been the case that some employment authorization documents that appear on their face to be expired may actually have been extended by the issuing authority — even though no new card is issued to the individual. For example, the government may issue an automatic extension and provide notice of extensions via publication in the Federal Register. USCIS has printed a reminder of this on the new Form I-9, noting: "All documents containing an expiration date must be unexpired" followed by "Documents extended by the issuing authority are considered unexpired." Employers can learn more about these extensions on the I-9 Central website at https://www.uscis.gov/i-9-central/form-i-9-acceptable-documents/employment-authorization-extensions.
• "Acceptable Receipts" List: New to the Form I-9 is a helpful reminder of the "receipt rule" which allows employers to take certain receipts as acceptable stand-ins for a short time in place of lost or damaged documents. Acceptable receipts are now listed at the bottom of each column of documents.
More Information
USCIS has published a list of all changes to the Form I-9 and instructions at Form I-9 Summary of Changes Fact Sheet (uscis.gov).
The new form and instructions are at https://www.uscis.gov/sites/default/files/document/forms/i-9.pdf and https://www.uscis.gov/sites/default/files/document/forms/i-9instr.pdf.
Column based on questions asked by callers on the Labor Law Helpline, a service to California Chamber of Commerce preferred members and above. For expert explanations of labor laws and Cal/OSHA regulations, not legal counsel for specific situations, call (800) 348-2262 or submit your question at www.hrcalifornia.com.