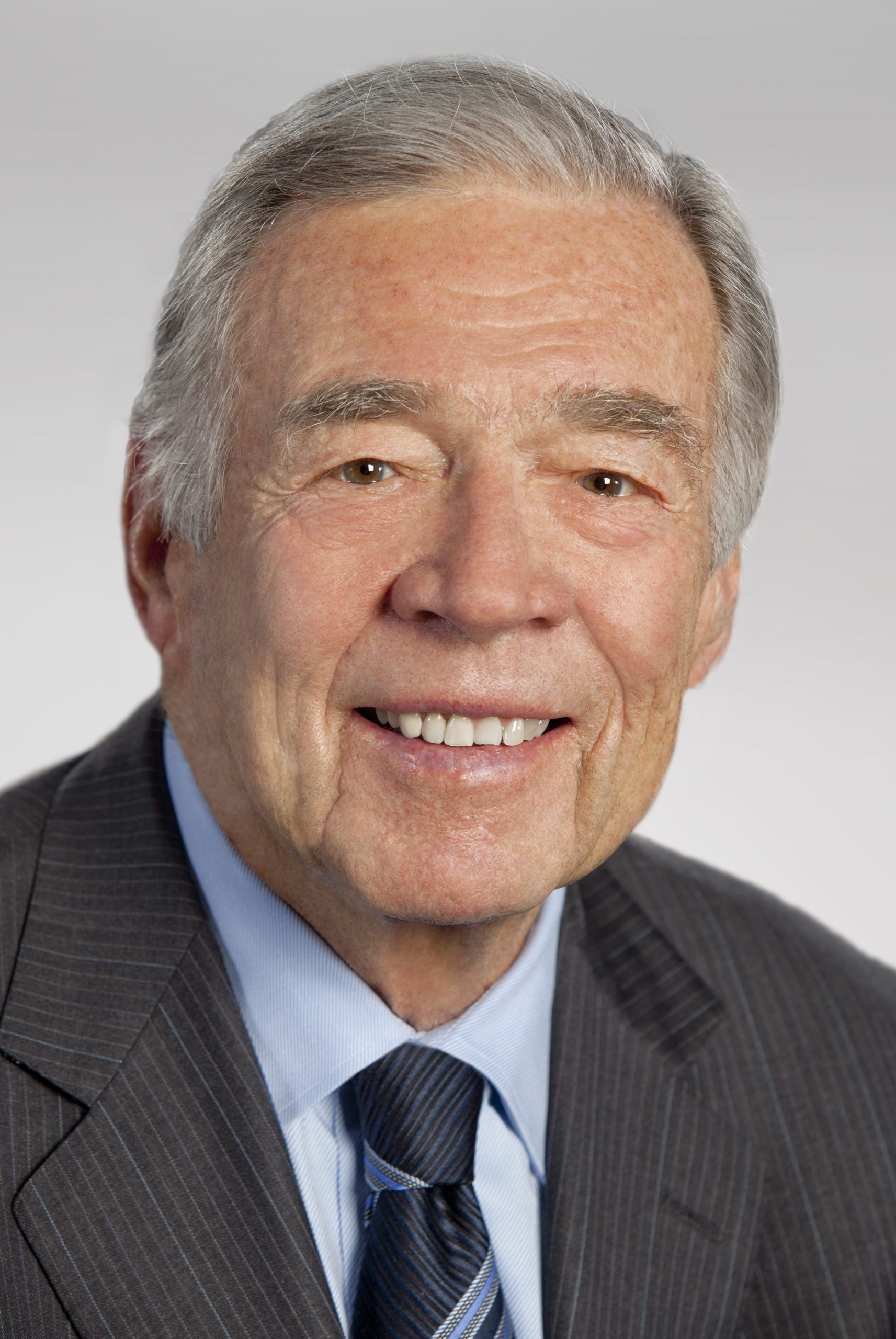 Sacramento attorney John V. (Jack) Diepenbrock, 1987 chair of the California Chamber of Commerce Board of Directors, passed away at his home on March 15 at the age of 96.
Diepenbrock, at that time a partner with Diepenbrock, Wulff, Plant & Hannegan, was the first Sacramentan to fill the CalChamber's top volunteer post. He served as a CalChamber Board member for 20 years, 1977–1997.
While chair, he co-led the business delegations that accompanied then-Governor George Deukmejian in 1987 to open the state's first overseas office in Tokyo and the second office in London. Diepenbrock also was on the business delegation that joined Governor Deukmejian for the opening of the Mexico City trade and investment office in 1989.
Diepenbrock was born in Sacramento and earned his bachelor of science degree, magna cum laude, from the University of Santa Clara in 1949, and his law degree from the University of California, Boalt Hall, in 1952.
He served with the infantry and military policy of the U.S. Army in the United States and in the Philippines and Japan during World War II.
He was a member of the Sacramento, California and American Bar associations and maintained his membership in the American College of Trial Lawyers until his death. At that time, he was an attorney of-counsel at Diepenbrock Elkin Dauer McCandless LLP.
From 1953 to 1957, he was a professor of corporate law at the McGeorge School of Law, University of the Pacific.
Diepenbrock was a longtime board member of Mercy Foundation and Mercy Housing, Inc. He was a founding board member and later board chair of the Pacific Legal Foundation; a member of the Sacramento Host Committee for 43 years (1970–2013) and chairman in 1977–1978.
He served as finance co-chair for California for the first "Reagan for President" campaign and played a role in the political campaigns of two U.S. Presidents, three California Governors, one Attorney General of California, a member of Congress and multiple local elected officials.
Over the years, he served as a director or trustee of more than 20 organizations that spanned diverse industries: banking and finance (Bank of San Francisco, Tahoe Savings and Loan Association, Capitol Bank of Commerce), publishing (The Sacramento Union Corporation), hospitals (Catholic Healthcare West), timber (Michigan-California Lumber Co.), high tech and communications (System Integrators, Inc., River City Cablevision), ice cream (Knudsen Corporation), affordable housing (Mercy Housing, Inc.), philanthropy (Mercy Foundation) and civic betterment (the Sacramento Symphony).
Diepenbrock's personal motto was "siempre adelante" (always forward) with its corollary "never look back."
He is survived by his wife of 40 years, Karen, seven children and their spouses, 19 grandchildren and 12 great grandchildren.