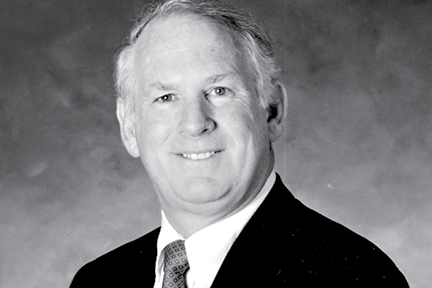 Former CalChamber Chair Wilford D. (Woody) Godbold Jr. died recently of cancer at the age of 84.
He chaired the CalChamber Board of Directors in 1993 while serving as president and CEO of Zero Corporation, manufacturer of cases, cabinets and cooling equipment for the electronics industry and cargo enclosures for the airline industry.
Godbold chaired the CalChamber's Task Force on Saving California Jobs and served on the Governor's Council on California Competitiveness, which issued a report in April 1992 outlining steps the state should take to improve its business climate and prevent job loss.
When he was elected to chair the CalChamber Board in December 1992, Godbold stated, "Two years ago, I announced that Zero Corporation, in order to maintain its strong competitive position, was moving two of its nine California operations to Utah. I love California and did not want to be put in that position again."
He pointed out that he and his fellow CEOs "constantly receive aggressive sales pitches from recruiters — including governors — of other states, urging us to move jobs out. I can say first-hand that unless we improve such things as the cost of workers' compensation litigation, taxation and regulatory compliance, more jobs will be lost to other states or will just disappear due to business contractions."
Godbold graduated from Stanford University with a B.A. in political science and lettered in swimming, then served as a lieutenant, junior grade, in the U.S. Navy. He earned his J.D. from the University of California, Los Angeles School of Law. He received the Order of the Coif and was a comment editor of the law review.
Before joining Zero Corporation in 1982 as executive vice president and chief operating officer, Godbold was a partner in the Los Angeles-based international law firm of Gibson, Dunn & Crutcher, focusing on mergers and acquisitions, corporate finance and general corporate law.
Godbold is survived by his loving wife of 61 years, Shari Godbold, his three children, Sheila Riley (Ted), Bryan Godbold (Elizabeth), Lauri Halderman, his sister, Eve Godbold, and his eight grandchildren. Services were held at the Westwood Presbyterian Church in Los Angeles on January 12, 2023.