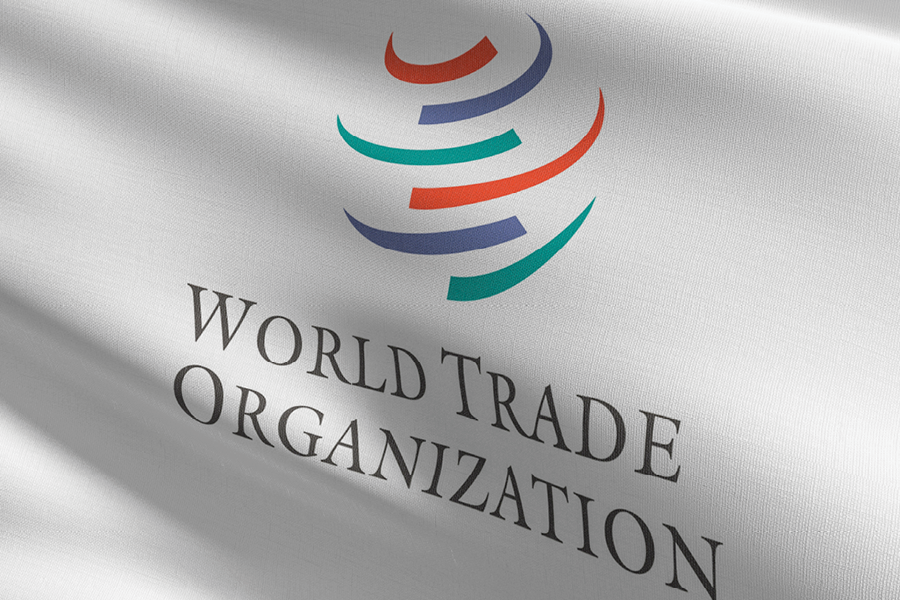 President Joe Biden signed legislation earlier this month ending permanent normal trade relations (PNTR) with Russia and codifying a ban on Russian oil.
The bipartisan package, signed on April 8, also reauthorizes Magnitsky Act sanctions that target human rights violations and corruption with penalties such as visa bans and asset freezes.
Suspending Trade Relations
• H.R. 7108 suspends Permanent Normal Trade Relations for Russia and normal trade relations for Belarus in order to cut off export revenue that can indirectly fund President Vladimir Putin's war in Ukraine.
The bill also calls on U.S. trading partners to take similar steps to end normal trade relations with Russia, ensures Russia loses all World Trade Organization (WTO) membership benefits, and provides incentives for Russia to end the aggression by creating offramps if certain criteria are met.
The Magnitsky Act sanctions included in this bill were scheduled to sunset in December 2022, but have been permanently authorized with this law.
• H.R. 6968 bans the importation of all Russian mineral fuels and products to the United States, allowing the President to end the prohibition only if Russia withdraws forces and ends military hostilities acceptable to the free and independent government of Ukraine, poses no immediate military threat of aggression to any NATO member, and recognizes the right of the Ukrainian people to independently choose their own government.
After passing the U.S. House of Representatives, the bills had run into roadblocks in the U.S. Senate as Republicans wanted to ensure the oil ban bill moved through the Senate as well and Senator Rand Paul had an issue with the language reauthorizing the Magnitsky Act.
A deal was made to keep the original Magnitsky Act language currently in law instead of updating it and to pass legislation to establish a land lease program for Ukraine, making it easier to send military aid to the country as it fights back against the Russian invasion. At the end of negotiations, the Senate unanimously passed the legislation.
WTO Expulsion
Many countries and organizations are pushing for Russia to be expelled from the WTO, as it is widely believed that the current Russian government is no longer fit to be part of an international commercial organization that is committed to resolving disputes peacefully.
In December 2011, ministers welcomed the accession of the Russian Federation to the WTO and recognized the contribution of accession to strengthening the multilateral trading system. There are no provisions outlining how to expel a member from the WTO.
According to the current WTO agreement, two-thirds of the current 164 members would have to vote to alter Article X of the agreement to be able to expel Russia. If Russia were to refuse to accept such changes, it could be expelled by a three-fourths vote.
Trade accounts for one-fourth of Russia's gross domestic product. The loss of WTO benefits would add to the economic leverage needed to force Putin to draw back. Loss of WTO benefits would be costly to Putin as Russia's economy has become ever so fragile in recent weeks. Many observers say the United States and President Biden should continue pushing for Russia to lose its WTO membership.
World Trade Organization
The WTO with its 164 member nations is the only global international organization dealing with the rules of trade between nations. At its heart are the WTO agreements, negotiated and signed by the bulk of the world's trading nations and ratified or approved in their parliaments or legislatures. The goal is to help producers of goods and services, exporters and importers conduct their business.
The WTO members account for more than 98% of world trade. More than 20 governments are negotiating or due to negotiate accession to the WTO. Its basic aim is to liberalize world trade and place it on a secure basis, thereby contributing to economic growth and development and to the welfare of the world's peoples.
The functions of the WTO are:
• administering WTO trade agreements;
• providing a forum for trade negotiations;
• handling trade disputes;
• monitoring national trade policies;
• offering technical assistance and training for developing countries; and
• cooperation with other international organizations.
The ultimate goal of the WTO is to abolish trade barriers around the world so that trade can be totally free. Members have agreed to reduce, over time, the most favored nation (MFN) duty rates to zero — along with abolishing quotas and other nontariff barriers to trade.
The WTO has a positive impact on how producers of goods and services compete in overseas markets, as well as domestically, which creates jobs and economic growth through expanded international trade and investment. The WTO gives businesses improved access to foreign markets and better rules to ensure that competition with foreign businesses is conducted fairly. Trade liberalization can create new jobs, higher incomes, and economic growth for countries around the world.
Russia Trade Overview
Russia was the United States' 39th largest export partner, with the U.S. exporting $6.388 billion to Russia in 2021, including $1.84 billion of transportation equipment. Other top exports were non-electrical machinery, computers and electronic products, and chemicals.
Russia exported $29.69 billion to the United States in 2021, with $12.79 billion being petroleum and coal products. Primary metal manufacturing contributed $6.57 billion, oil and gas contributed $4.7 billion, while chemicals made up $2.3 billion of total U.S. imports from Russia.
California exported $472 million in goods to Russia in 2021, making it California's 36th largest export partner. The exports consisted of $162 million in computer and electronic products, $64 million in miscellaneous manufactured commodities, $61 million in chemicals, and $47 million in non-electrical machinery.
In the same year, California imported $2.1 billion from Russia, up significantly from $918 million in 2020. Oil and gas, and petroleum and coal products, each had the largest change from the previous year. Oil and gas imports totaled $938 million in 2021, a 467% increase from $167 million the year prior. Petroleum and coal products totaled $746 million in 2021, a 102.7% increase from $368 million the year prior. (U.S. Department of Commerce)
Foreign Direct Investment
In 2020, total foreign direct investment (FDI) by Russia into the United States reached $3.52 billion, while total U.S. direct investment into Russia reached $12.538 billion. According to the most recent figures, Russian FDI in the United States supported between 5,000 and 10,000 jobs in 2018. Russia contributed $191 million to expanding U.S. exports in 2018. The top industry sectors for Russian FDI are: software and IT services, financial services, metals, coal oil and natural gas, chemicals, and business services. (Select USA)
Related Information
Economic Impact of Russia's Invasion into Ukraine (CalChamber Alert, March 4, 2022)