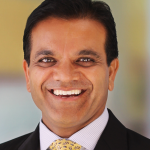 Kailesh Karavadra, Senior Partner for Ernst & Young LLP, has been elected the 2022 chair of the California Chamber of Commerce Board of Directors.
"I'm hopeful, optimistic and encouraged that the CalChamber can do our part to support California businesses, especially small business owners, in the coming year," said Karavadra. "Diversity, equity and inclusion; inequity concerns; and the technology innovation that is already here are going to lead to policy changes affecting all sectors of our California economy. Our super Chamber and Board leadership team, great foundation shaped in past years, and our positive, collaborative working relationship with the Legislature are going to allow us to tackle anything that comes our way next year."
Serving with Karavadra as 2022 officers of the CalChamber Board are: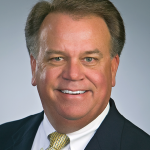 • First Vice Chair Gregory S. Bielli, president and chief executive officer of Tejon Ranch Company;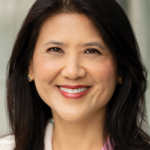 • Second Vice Chair Janet A. Liang, group president and chief operating officer, care delivery, Kaiser Foundation Health Plan, Inc. and Hospitals; and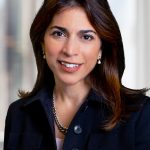 • Third Vice Chair Maryam S. Brown, president, Southern California Gas Company.
Kailesh Karavadra
Karavadra was born in Uganda and left as a refugee during the Idi Amin military crisis. After a nomadic journey of being raised in India, settling in England, not speaking English but adjusting with the support of teachers and mentors, Karavadra obtained his bachelor's and master's degrees in electronic engineering with a focus on artificial intelligence (AI) from Bangor University in Wales.
He began his Ernst & Young career in the United Kingdom as a Chartered Accountant before relocating to EY's San Jose office in 1995. As a Partner there since 2001, he has served a diverse base of innovative and entrepreneurial startups to EY's largest clients.
Karavadra has served as the Global Coordinating Partner for all EY services worldwide for some of the world's market leading companies based in the San Francisco Bay Area, advising on business growth strategy, information technology (IT) consulting, tax matters and mergers and acquisitions (M&A).
As Managing Partner of EY's San Jose office, he strengthened the company's leadership legacy in Silicon Valley, serving more than 70% of the region's companies listed on the Silicon Valley Top 150.
In addition to reading, being a constant student for learning and giving back into the community, Karavadra is an avid soccer fan and both coaches and plays. His favorite quote is, "People don't care what you know until they know you care."
Executive Committee
The CalChamber Board also approved three directors as at-large members of the CalChamber Executive Committee: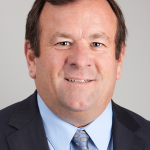 • John F. Boyle, president and chief executive officer, Automobile Club of Southern California;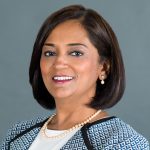 • Sima Patel, chief executive officer, Ridgemont Hospitality; and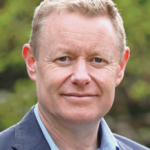 • John A. Stowell, senior vice president, The Walt Disney Company.
In addition to the at-large members and current officers, the Executive Committee includes the last three chairs of the CalChamber Board: Donna L. Lucas, president and chief executive officer, Lucas Public Affairs; Mark Jansen, president and chief executive officer, Blue Diamond Growers; and Grace Evans Cherashore, executive chairwoman, Evans Hotels.
The Executive Committee works with top CalChamber management to determine policy, financial and program direction, including, when necessary, providing policy guidance between the regular quarterly meetings of the CalChamber Board.