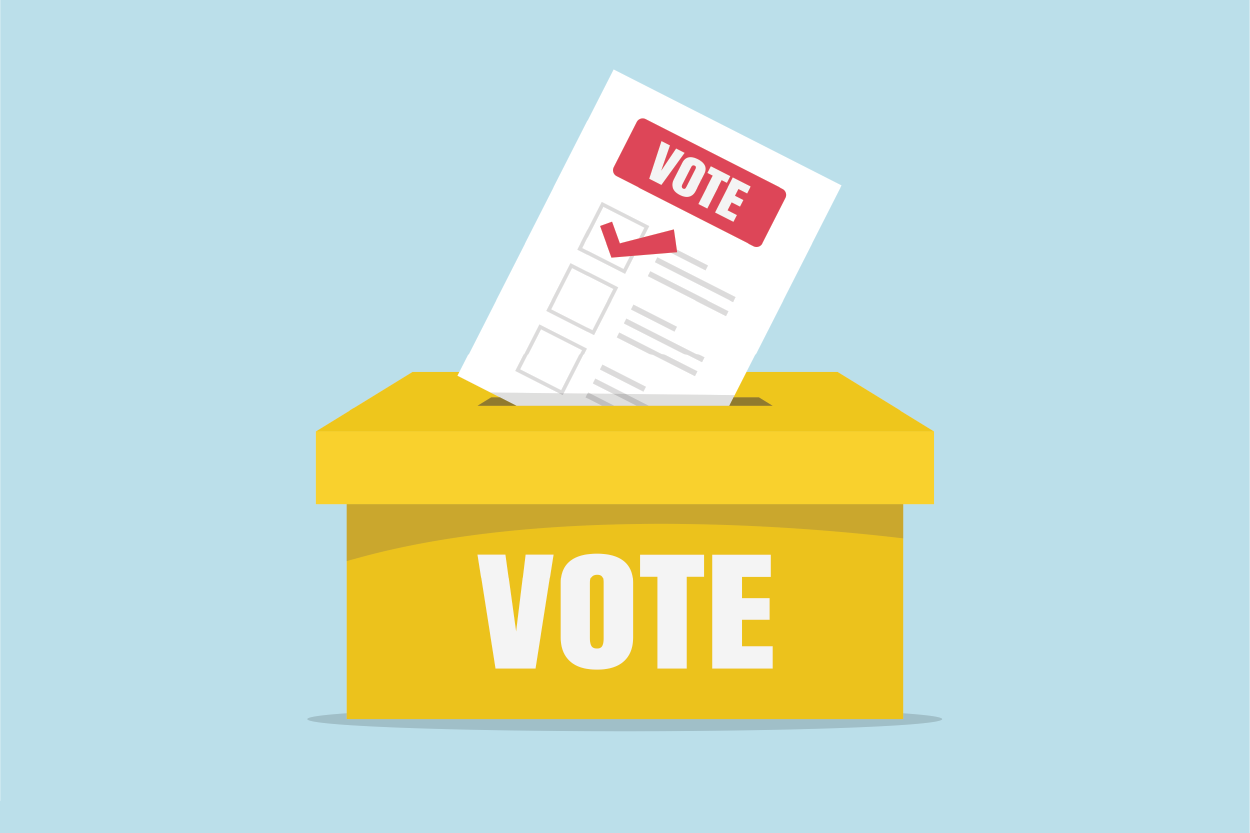 The California Chamber of Commerce Board of Directors has voted to support two ballot measures and oppose two others that may go before voters in 2022.
The CalChamber Board voted to:
• Support the California Fair Pay and Employer Accountability Act, a reform initiative that repeals the Private Attorneys General Act (PAGA) and replaces it with enhanced enforcement mechanisms by the Labor Commissioner.
• Support the Ballot Measure Transparency Act, which transfers responsibility for preparing ballot materials from the Attorney General to the Legislative Analyst's Office (LAO).
• Oppose the Tax Cut and Housing Affordability Act of 2022, which proposes a split roll property tax on all property valued at more than $4 million per parcel.
• Oppose the California Dialysis Clinic Requirements Initiative, which places on-site staffing requirements on dialysis clinics.
PAGA Repeal
The California Fair Pay and Employer Accountability Act "eliminates an abusive method for trial attorneys to file frivolous claims, and provides a pathway for employees to pursue claims for wages and penalties, where the employee keeps 100% of the recovery," said CalChamber President and CEO Jennifer Barrera.
The proposed initiative would:
• Repeal the current process that allows attorneys to file frivolous claims;
• Create a process for employees to efficiently recover any unpaid wages and penalties through the Labor Commissioner's office;
• Double penalties for willful violations; and
• Provide the employee with 100% of the recovery, rather than having to share it with an attorney and the State.
The initiative also creates a Consultation and Publication Unit to provide confidential consultation to employers and binding compliance letter advice to be posted on the unit's website.
Finally, this initiative would prohibit arbitration of hearings before the Labor Commissioner.
Lawsuits filed under PAGA have increased more than 1,000% from the law's first year in effect with the Labor and Workforce Development Agency (LWDA) receiving approximately 4,000 PAGA notices each year since 2014. The profusion of PAGA lawsuits has been driven by significant monetary awards that can be leveraged against an employer for minor violations.
These lawsuits, however, have not increased the recovery amount employees receive or protected their interests. These lawsuits primarily benefit the attorneys. After reviewing more than 1,500 PAGA settlements, the LWDA gave plaintiff's attorneys "a fail or marginal pass," at adequately protecting the interests of aggrieved employees.
"Voters should approve this important reform measure for the benefit of workers and employers. This initiative will ensure legitimate claims are resolved in a timely fashion with workers receiving awards, rather than trial attorneys. In addition, the measure will allow employers to invest more revenue in their employees and operations rather than defending themselves against frivolous lawsuits," Barrera said.
Ballot Measure Transparency
On the Ballot Measure Transparency Act, Barrera commented that voters "should have the expectation of clear, accurate and useful descriptions of ballot measures to help them make an informed decision when they vote" and that the act "will take bias and politics out of official descriptions of ballot measures."
The CalChamber Board of Directors supports this change because many voters see and consider only the titles, summaries, and ballot labels when casting their votes. This places a high premium on objective and accurate ballot information, according to the CalChamber.
"The LAO has delivered consistent, objective and high-quality work products over decades as an independent, nonpartisan, trusted source of policy analysis," Barrera said. "Moving the ballot information process to the LAO will ensure greater integrity in the initiative process."
In addition to transferring responsibility for preparing ballot materials to the LAO, the initiative also requires the LAO to:
• Remain independent, nonpartisan and guided solely by the interests of voters;
• Use clear, concise terms that are easily understood by voters;
• State clearly whether a measure increases taxes, including what type and by what amount; and
• Consult with an independent panel of readability experts to ensure its ballot descriptions are easy to understand.
A recent CalChamber poll found that voters, after being read a description of this measure, supported it by a 68% to 6% margin.
Split Roll Property Tax
In contrast to its name, the Tax Cut and Housing Affordability Act of 2022 is a tax increase that will raise between $13 billion to $17 billion in new property taxes, according to the Legislative Analyst.
This revenue would be redistributed to property taxpayers and renters and used to reimburse counties for their administrative costs.
"Ever since voters approved Proposition 13 in 1978, government employee unions and spending advocates have sought a split roll to raise taxes on businesses," said Barrera. "But voters have recognized the danger of such a massive tax increase and have rejected split roll taxes when given the opportunity to vote against them. This year, voters must again reject this proposed enormous tax increase, particularly given the state's projected second year of record budget surplus."
If the split roll initiative passes, the tax increases on residential, commercial and industrial properties would cost taxpayers billions. It would double property taxes immediately for most targeted properties, and would be the largest tax increase in California — ever.
Supporters of the measure must collect at least 997,139 valid signatures by mid-April 2022 to qualify the initiative for the November 2022 ballot.
Dialysis Clinics
The dialysis clinics initiative would require dialysis clinics to maintain, at the dialysis clinic's expense, at least one licensed physician, nurse practitioner or physician assistant on site during all times that in-center dialysis patients are being treated. The on-site physician, nurse practitioner or physician assistant shall have at least six months of experience providing care to patients with end-stage renal disease.
The CalChamber Board opposed the dialysis clinics initiative because the physician on-site requirement is unnecessary given that dialysis treatment is prescribed by a patient's personal physician and administered by specially trained nephrology nurses and patient care technicians. Moreover, the initiative would increase costs dramatically.
Analysis of Proposition 23, a nearly identical 2020 initiative, by the Berkeley Research Group estimated that nearly half of all dialysis clinics in the state would become financially unsustainable. Proposition 23 was rejected by 63% of voters.
The CalChamber opposed both Proposition 23 and a similar 2018 initiative that also was rejected by voters.
Both initiatives were sponsored by the Service Employees International Union – United Healthcare Workers West (UHW).
The UHW also sponsored legislation during the 2017–2018 legislative session, SB 349, which mandated a staffing ratio in dialysis clinics. The CalChamber and other groups opposed the bill and it failed in the Legislature.