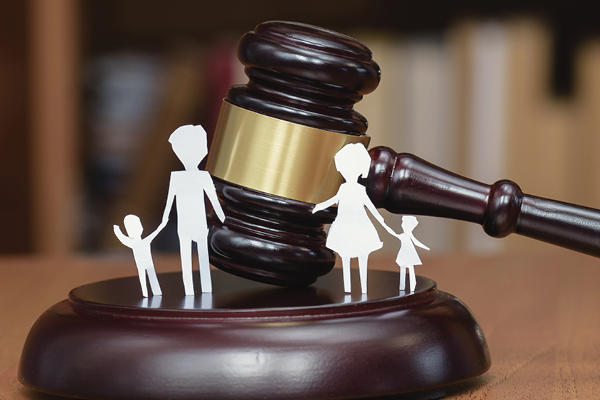 Governor Gavin Newsom this week signed legislation co-sponsored by the California Chamber of Commerce that streamlines procedures in the small employer family leave mediation program under the California Family Rights Act.
AB 1033 (Bauer-Kahan; D-Orinda) establishes a more practical, streamlined procedure for implementing the small employer family leave mediation program established in 2020 by AB 1867 and fixes a drafting error in SB 1383.
In 2020, SB 1383 (Jackson; D-Santa Barbara) expanded the family leave requirements under the California Family Rights Act (CFRA). To alleviate SB 1383's threat of litigation for small businesses, budget trailer bill AB 1867 of 2020 required the Department of Fair Employment and Housing (DFEH) to establish a small employer mediation pilot program.
All family leave claims brought against small employers with five to 19 employees could be sent to mediation, instead of directly to court. To initiate mediation, an employer or employee must request mediation within 30 days of receiving a right to sue notice alleging violation of family leave requirements.
AB 1033 fixes issues relating to the implementation of the mediation program by:
• Improving how mediation is initiated under the program and ensuring mediation occurs within a timely manner;
• Requiring the DFEH to inform employees of this requirement, including instructions on how to initiate mediation on all right-to-sue notices; and
• Clarifying that a small employer may stay a civil lawsuit or arbitration proceeding to pursue mediation if the complaint should have been subject to the mediation pilot program.
AB 1033 also adds parents-in-law to the list of family members in CFRA for which an employee can use leave to provide care. "Parent-in-law" was added as a defined term to CFRA by SB 1383, but was inadvertently omitted from the list of family members that an employee could take leave to care for identified in Government Code Section 12945.2 (b)(4)(B). That omission left employers uncertain about whether they are required to provide employees time off under CFRA to provide care for a parent-in-law. This bill clarifies that issue.