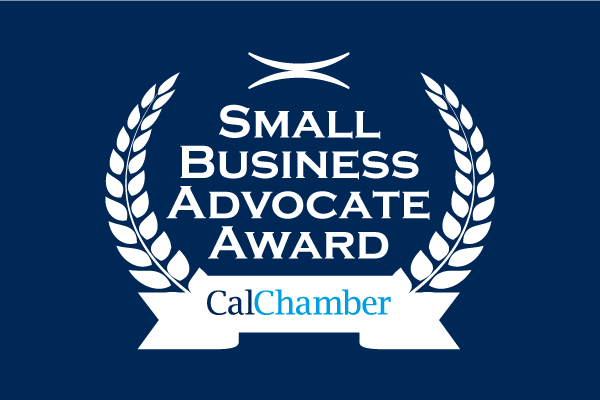 Kirk Rossberg, president/owner of Torrance Bakery, is the 2021 recipient of the California Chamber of Commerce Small Business Advocate of the Year Award.
Rossberg was recognized for his outstanding efforts on behalf of small businesses on May 12 during the CalChamber Virtual Capitol Summit, which attracted more than 600 registrants, more than double attendance at the last in-person summit held in 2019.
Also chairman of the board of the Torrance Area Chamber of Commerce, Rossberg has been active on state, local and federal issues.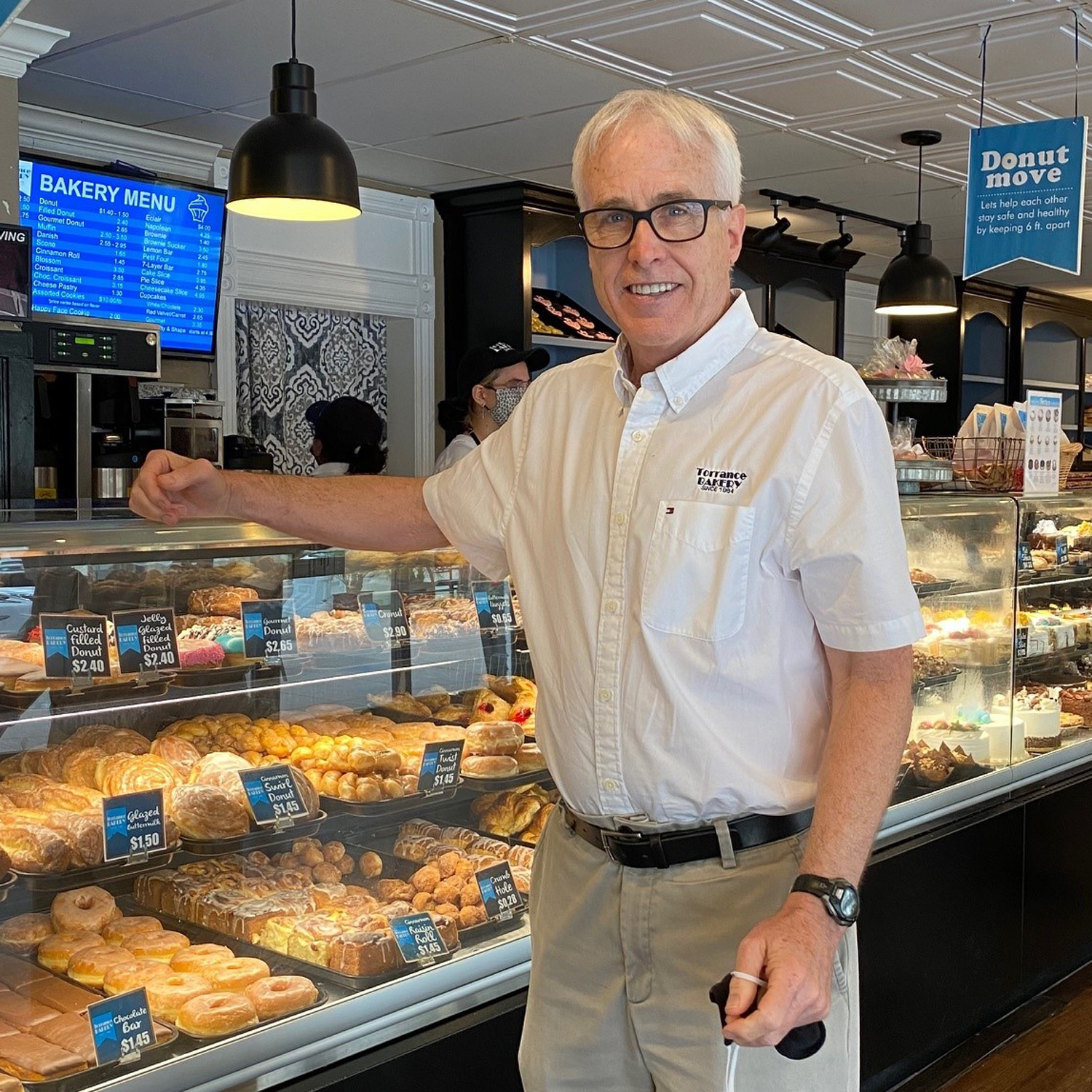 Torrance Bakery makes wedding cakes, custom cakes and pastries and operates a sandwich shop café. Since opening in 1984, the bakery has expanded to two locations in the South Bay of Los Angeles County and has 99 employees.
Vocal for Job Creation
Rossberg "constantly rallies businesses throughout the City to become active and vocal in respect to job creation," wrote Donna Duperron, president and CEO of the Torrance Area Chamber, in nominating him for the award.
In response to the pandemic, Rossberg implemented and led industry-specific roundtables for restaurants, senior living facilities, financial institutions, nonprofits, and brick-and-mortar small business owners.
Duperron noted that Rossberg "continually mentors the hundred owners who make up the Downtown Torrance business community…connecting them with the proper City of Torrance department head, local or regional legislator, or an organization that may assist them."
Multiple Issues
Over the last year, Rossberg has provided leadership on: Private Attorneys General Act (PAGA) lawsuits; compliance and other issues related to the Americans with Disabilities Act (ADA); and a City of Torrance parklet program for restaurants.
Through the Small Business Association roundtable, he helped guide businesses to needed information on the Paycheck Protection Program (PPP) and the COVID-19 Economic Injury Disaster Loan (EIDL).
In a meeting with the area's congressional representative, Congresswoman Maxine Waters (D-Los Angeles), Rossberg spoke at length about property managers and tenants, and the effects of the pandemic on both groups.
Rossberg was particularly vocal on proposed mandates for grocers to provide hero/hazard pay to workers at the local level and similar state legislation imposing retroactive mandatory bonuses for the health care industry (AB 650; Muratsuchi; D-Torrance). "Government needs to stay in their lane," was Rossberg's repeated statement on the pay mandate proposals.
Over the years, Rossberg has emerged as a "true champion for business," Duperron commented in supporting his nomination. "With Kirk's leadership and strong advocacy, my hope is that his bakery continues to thrive [and] that he continues to create jobs for individuals…He is so deserving."