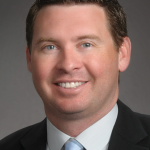 An employee complained to me that a co-worker frequently yells at the employee for parking in the wrong spot and says that the co-worker is "discriminating" against him by yelling at him. What, if anything, do I need to do to address this complaint?
Employee workplace complaints are not a new phenomenon and very frequently employees use terms like "discrimination," "retaliation," "harassment," or "hostile work environment" when making the complaint.
But at what point is an employer obligated to take action based upon the complaint and the language used?
To understand employer obligations, it is important to know the legal significance of these words and their proper legal context. We can start with defining what is unlawful in the workplace.
Unlawful Actions
Both federal and California laws prohibit discrimination, harassment and retaliation in the workplace based upon an employee's protected class, such as their age, race, sex, gender identity, disability or religion.
• Discrimination occurs when an employer takes a negative employment action against an employee based, at least in part, upon an employee's protected class.
• Harassment occurs when an employee is subjected to unwelcome and unwanted conduct that is severe and pervasive based upon the employee's protected class.
• Lastly, retaliation occurs when an employer takes a negative employment action against an employee based, at least in part, on an employee engaging in a protected activity, such as complaining about unlawful harassment and discrimination.
Using the example above, we now know how we can frame our questions when speaking with the employee after they raise their complaint, such as asking why the employee thinks the co-worker is "discriminating" against him.
Whether the employee says the "discrimination" was based upon a protected class will determine whether an employer has a further obligation to investigate the complaint.
Investigations
Under California law, an employer has an obligation to promptly, impartially and thoroughly investigate any complaint of unlawful discrimination, harassment or retaliation.
All parties to the complaint are entitled to appropriate due process, which generally means giving notice of the allegations, providing each party the opportunity to respond, interviewing relevant witnesses and reviewing relevant documents identified by the parties.
Once the investigation is complete, the employer must determine whether the alleged conduct occurred based upon a preponderance of evidence standard — meaning is it more likely than not that the conduct occurred?
Employers also must include investigation procedures in their discrimination, harassment and retaliation policy. The policy should state where complaints can be made, that the employer will investigate the complaint in compliance with the law, and that the complaint will be kept as confidential as possible.
Employer Policies
Using our example above, even if the employee is not complaining about any unlawful discrimination, harassment or retaliation, the complaint still may implicate an employer's internal policy, such as codes of conduct, professionalism, or even anti-bullying or workplace violence prevention policies.
Although an employer does not have an obligation to investigate complaints that do not involve unlawful discrimination, employers should still investigate any complaint that may involve other policies because employers should seek to uniformly enforce their internal policies.
In this case, the employer has discretion about whether to conduct an investigation as well as any disciplinary action they may need to take for any policy violations arising from the conduct.
---
Column based on questions asked by callers on the Labor Law Helpline, a service to California Chamber of Commerce preferred and executive members. For expert explanations of labor laws and Cal/OSHA regulations, not legal counsel for specific situations, call (800) 348-2262 or submit your question at www.hrcalifornia.com.