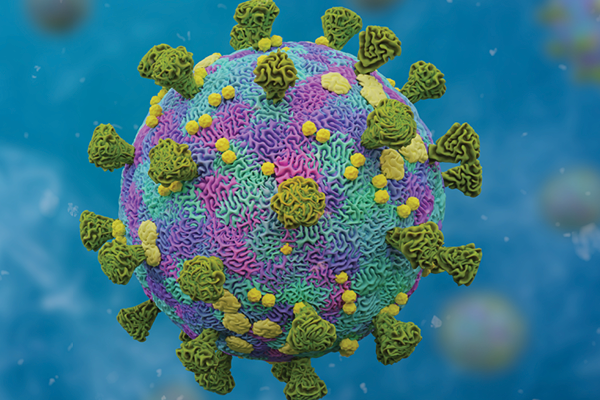 Speeding the delivery of COVID-19 vaccines was the goal of actions outlined by Governor Gavin Newsom and several state agencies this week.
Named to lead the vaccine distribution and operations effort was Yolanda Richardson, secretary of the Government Operations Agency. She will work closely with Dr. Mark Ghaly, secretary of health and human services, and the California Department of Public Health (CDPH).
Governor Newsom signed an executive order on January 27 to help maximize the number of health care professionals and providers administering vaccines. The executive order confirms that existing law, which protects certain health care professionals and providers from legal liability when providing services at the request of state or local officials during a state of emergency, protects those professionals and providers when they participate in the state's vaccine program.
Also on January 27, the CDPH announced an agreement with Blue Shield of California to coordinate the state vaccine effort, building on the work of counties, local health jurisdictions and health providers.
Kaiser Permanente will also work with state health officials to increase vaccination rates.
The state called attention to the pilot site set up at myturn.ca.gov to enable health care workers and individuals age 65 and over in Los Angeles and San Diego counties to book appointments for vaccinations. Appointment scheduling outside the pilot counties is expected to be available sometime in February. Californians can sign up to be notified when it's their turn.
The administration credited technology from California companies Salesforce and Skedulo as the foundation for My Turn.
In announcing the My Turn site, the administration said it will address available supply by streamlining the vaccination process, building on the work of counties and health providers to coordinate vaccine delivery statewide "with an eye toward ensuring safety, equity and the fastest possible delivery of vaccine."
Vaccine Timeline
Last week, the CDPH expanded the availability of the COVID-19 vaccine to people over the age of 65 after frontline health care workers and residents in congregate care facilities are inoculated. The allocation change was made pursuant to guidance from the Centers for Disease Control and Prevention (CDC).
While the CDC guidance and CDPH actions offered hope and relief to nearly 6.2 million Californians over the age of 65, in reality it will take anywhere from 20 to 22 weeks to vaccinate everyone in that age group with the two required doses of the vaccine, according to California Epidemiologist Dr. Erica Pan during a recent vaccine advisory committee meeting. That means the first-tier vaccination group will not be completed until June 2021.
As of last week, Dr. Pan reported that California has received 4 million doses thus far and continues to receive between 400,000 to 500,000 doses per week from the federal government. Only 45% of those doses have been administered, which equates to approximately 1.5 million people being vaccinated.
At this point, vaccine recipients are still required to receive two doses of the vaccine, but Dr. Pan expressed hope that an FDA Emergency Use Authorization for a single dose vaccine will be requested in March.
The state's COVID-19 vaccine dashboard showed that as of January 27, more than 2.73 million vaccine doses had been administered of nearly 4.73 million shipped, while more than 4.89 million doses had been ordered.
Current/Next Vaccination Groups
COVID-19 vaccines are currently available only for:
• Health care workers;
• Long-term care residents;
• Individuals 65 and older;
• Those at risk of exposure at work in the following sectors:
› Education and childcare;
› Emergency services;
› Food and agriculture.
Next on the priority list for vaccination are:
• Those at risk of exposure at work in the following sectors:
› Transportation and logistics;
› Industrial, commercial, residential, and sheltering facilities and services;
› Critical manufacturing.
• Congregate settings with outbreak risk:
› Incarcerated;
› Homeless.