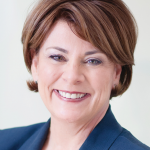 Donna L. Lucas, chief executive officer and president of Lucas Public Affairs (LPA), has been elected the 2021 chair of the California Chamber of Commerce Board of Directors.
"California will recover from the devastating impacts of COVID-19, and employers of all sizes and sectors will play a pivotal role in our strong economic rebound," Lucas said. "The CalChamber will continue to be a leading voice for business, recognizing that success at rebuilding the economy depends on having workforces that reflect our communities. We are committed to investing in a more diverse and inclusive workforce."
Serving with Lucas as 2021 officers of the CalChamber Board are: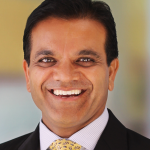 • First Vice Chair Kailesh Karavadra, West Growth Markets leader, Ernst & Young LLP;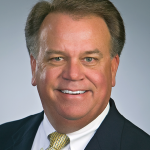 • Second Vice Chair Gregory S. Bielli, president and chief executive officer, Tejon Ranch Company; and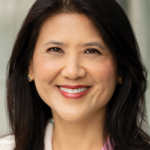 • Third Vice Chair Janet A. Liang, president – Northern California, Kaiser Foundation Hospitals and Health Plan, Inc.
Donna L. Lucas
For Lucas, opening LPA in 2006 is the latest chapter of a 30-year career that includes senior executive positions in the public and private sectors.
The Sacramento-based agency counsels clients across a wide swath of sectors, including energy, environment, health care, higher education, technology, tourism, transportation and related foundations, nonprofits and state agencies. The firm specializes in strategic, corporate and crisis communications to support its clients' public policy objectives.
She served as deputy chief of staff for strategic planning and initiatives for Governor Arnold Schwarzenegger and chief of staff to First Lady Maria Shriver.
Lucas also served as deputy press secretary for Governor George Deukmejian, deputy treasurer for state Treasurer Tom Hayes and California press secretary for the 1988 presidential campaign of then-Vice President George H.W. Bush.
She was the global and public affairs practice leader for Porter Novelli, an international public relations firm, after Porter Novelli acquired Nelson Communications Group, where she served as president and chief executive officer for several years.
Lucas served on the Public Policy Institute of California Board of Directors from 2007 to 2019, chairing the board from 2013 to 2016.
She also serves on the boards of the John Burton Advocates for Youth, College Futures Foundation, Scripps Institution of Oceanography, and Maria Shriver's Women's Alzheimer's Movement.
Lucas is a founding member of She Shares, a conversation series featuring women leaders who have created a lasting impact on women in California and beyond. She routinely is named among the top 100 unelected influencers in the State Capitol community. In 2018, the Sacramento Metropolitan Chamber of Commerce named her Sacramento Businesswoman of the Year.
She lives in Sacramento and is married to Greg Lucas, the California State Librarian.
Executive Committee
The CalChamber Board also approved three directors as at-large members of the CalChamber Executive Committee.
Returning for another year as an at-large Executive Committee member is: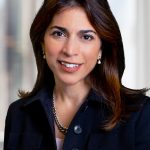 • Maryam S. Brown, president, Southern California Gas Company.
New to the rotating position for 2021 are: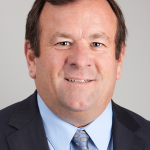 • John F. Boyle, president and chief executive officer, Automobile Club of Southern California; and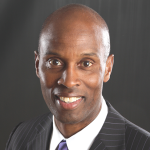 • Jonathan O. Mayes, senior vice president, Albertsons Companies.
In addition to the at-large members and current officers, the Executive Committee includes the last three chairs of the CalChamber Board: Mark Jansen, president and chief executive officer, Blue Diamond Growers; Grace Evans Cherashore, executive chairwoman, Evans Hotels; and Susan Corrales-Diaz, president and chief executive officer, Systems Integrated.
The Executive Committee works with top CalChamber management to determine policy, financial and program direction, including, when necessary, providing policy guidance between the regular quarterly meetings of the CalChamber Board.