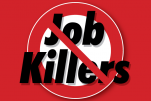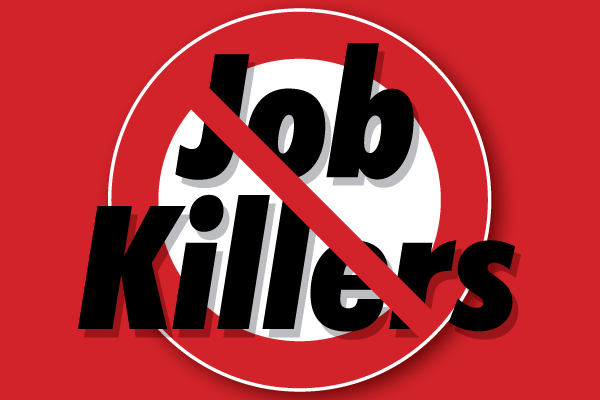 A California Chamber of Commerce-opposed job killer bill that will unnecessarily slow the ability of certain businesses to reopen following a state of emergency passed a Senate policy committee this week.
AB 3216 (Kalra; D-San Jose) imposes an onerous and stringent process for specific employers to return employees to the workforce, which will delay rehiring and subject employers to litigation for any alleged mistakes.
As amended August 5, the bill imposes novel, retroactive and unworkable "right of recall" requirements for specified industries. It also subjects these businesses to a new private right of action and Private Attorneys General Act (PAGA) liability at a time they can least afford it, further jeopardizing their ability to reopen.
Impedes Reopening
Among other provisions, AB 3216 requires covered employers to offer to recall laid-off workers in order of seniority and to provide such employees at least 10 business days to respond. The CalChamber and coalition of groups opposing AB 3216 point out that the requirement would stifle and delay a business returning to normal operations following an emergency.
For example, AB 3216 would require the employer to offer a position to the most senior employee, then wait 10 business days for the employee to accept or reject the offer to return to work before moving on to the next most senior employee. Depending on the size of the employer, the requirement could delay the reopening process for weeks, months or years.
Moreover, AB 3216 requires covered employers to extend the rehire offer not only to an employee who held the same position, but also to any employee who "is or can be qualified for the position." This vague and unworkable language would appear to require the employer to offer almost any position to employees by order of seniority because virtually any employee "is or can be qualified" for a given position with appropriate training.
The requirement will further delay the reopening process to the detriment of both the business and the workers.
New Liability
Any violation of AB 3216's complex and confusing requirements subjects a covered business to an entirely new private right of action and imposes costly liability for hiring and reinstatement rights, front and back pay calculated at specified highest rates of pay, and the value of any benefits the employee would receive.
Moreover, because AB 3216 establishes a new section of the Labor Code, any violation would subject a business to liability under PAGA, which applies even for minor or technical violations and requires no showing of harm to employees.
The bill also includes a one-sided provision that mandatory attorney fees shall be awarded only to the prevailing employee, further incentivizing costly litigation against employers.
Similar local ordinances recently adopted in both the City of Los Angeles and Los Angeles County include a "right to cure" provision that allows an employer the opportunity to address any alleged violation of the law before any costly civil enforcement can begin.
Constitutional Concerns
The long-lasting retroactive "right of recall" contained in AB 3216 is legally suspect and would likely be struck down if challenged. Any law that substantially impairs pre-existing contractual obligations violates the contract clauses of both the federal and California constitutions.
Under California law, and absent an agreement otherwise, all employment "may be terminated at the will of either party on notice to the other." Employers hired employees assuming that, if the viability of the business was threatened, they could lay off these workers without being subject to a possible cause of action.
In fact, during the current crisis, some employers have offered severance packages to employees impacted by the pandemic with the understanding that they would not be rehired.
Preserving Union Status
AB 3216 is part of a longstanding effort by organized labor to enact legislation to protect incumbent unions. Similar to failed legislation from 2011, AB 3216 mandates that subsequent employers hire the predecessor's employees, thereby allowing the incumbent union to demand recognition of its status as the workers' bargaining representative.
The decision of whether to have a union in the workplace should be left to the employers and employees, after following the proper procedures outlined by the National Labor Relations Act. Neither party should be forced into such a relationship.
Key Vote
AB 3216 passed the Senate Labor, Public Employment and Retirement Committee on August 11, 3-2:
Ayes: Jackson (D-Santa Barbara), Mitchell (D-Los Angeles), Pan (D-Sacramento).
Noes: Hill (D-San Mateo), Morrell (R-Rancho Cucamonga).