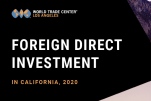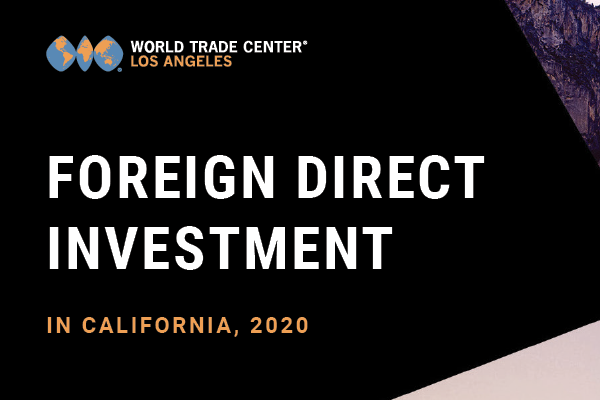 The first-ever California-specific report on foreign direct investment shows that manufacturing is the top source of employment from foreign-owned enterprises.
Professional and business services, wholesale trade, and retail trade follow in the jobs ranking, according to the report, Foreign Direct Investment in California, 2020.
The report assesses the positive employment impact of foreign-owned enterprises in the state and its various regions and was released May 26 by the World Trade Center Los Angeles, an affiliate of the Los Angeles County Economic Development Corporation (LAEDC). Partners in creating the report were the California Governor's Office of Business and Economic Development, and Loyola Marymount University's Center for International Business.
According to the report, there are approximately 19,000 firms in California that have foreign ownership, employing approximately 731,000 residents, or 4.9% of the state's employment. Those workers earned $65.6 billion in wages in 2019.
The top five countries whose business investments generate employment in California are: Japan (3,880 firms and 121,220 jobs), the United Kingdom (2,303 firms and 105,860 jobs), France (1,888 firms and 69,460 jobs), Canada (1,583 firms and 61,840 jobs), and Germany (1,535 firms and 61,040 jobs).
The 10 counties of Southern California capture the majority of the foreign direct investment (FDI) in the state, with the 15-county Bay Area following. The remaining FDI is spread across the other 33 California counties.
To view the report, please visit the LAEDC website.